Fresh and Green
This dish reveals a feast of summer wonders.
It is easy to prepare and can be served on a buffet of mixed salads served outdoors or as a light meal on its own.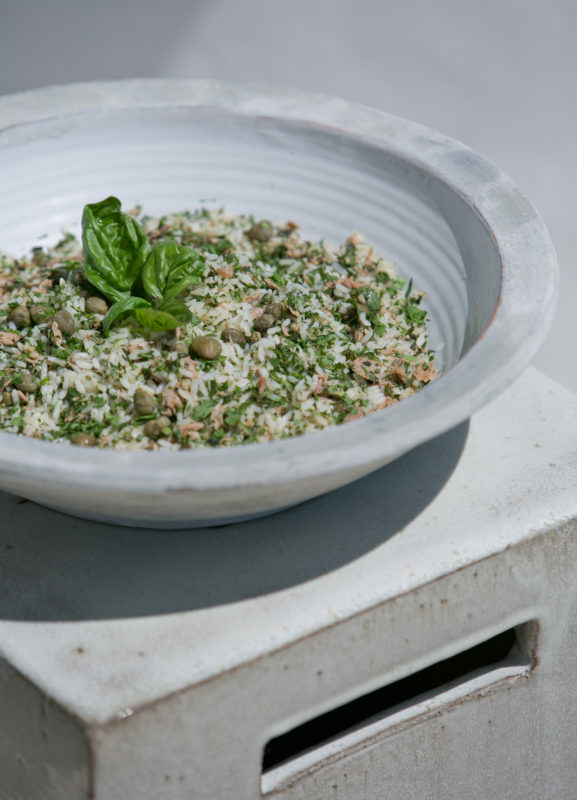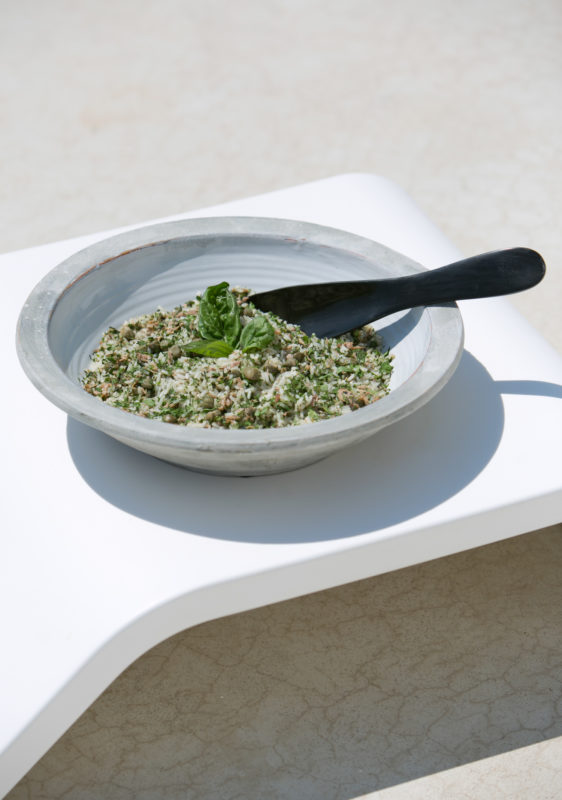 Tuna Rice salad with Capers and Herbs
Ingredients
2 cups long grain white rice
2 cans (320 g each) tuna in olive oil
¼ cup fresh lemon juice
 salt and pepper
¼ cup virgin olive oil
2 tablespoons capers in brine
½ cup spring onions, chopped
½ cup fresh flat-leaf parsley, chopped
½ cup fresh basil, chopped, plus whole to garnish
¼ cup fresh cilantro, chopped
1 teaspoon lemon zest, freshly grated
Method
1.For the rice: In a large saucepan, add 4 cups of water and ½ teaspoon of salt and bring to a boil. Add the rice, reduce the heat to low.
2. Cover and cook until the rice is tender and the liquid is absorbed, about 18 minutes. Remove from the heat and let stand, covered with a clean tea cloth at least 1 hour.
3. For tuna: Drain the tuna of its excess oil. Transfer to a large salad bowl and flake with a fork.
4. To assemble: Add the cooled rice, to the salad bowl, mix in the lemon juice, olive oil, salt, pepper and capers. Add the spring onions, parsley, basil, and cilantro. Mix gently.
4. Serving: Serve at room temperature and garnish with the basil leaves and the lemon zest.
Serves 8 as a side or 4 as a main