A lovely setting of plates casually left on a raw, wooden table out on the veranda, no seatings, no placemats, no firsts or seconds…just lovely little nibbles to keep you going throughout the day, paired with chilled drinks and fresh summer veggies.
Some flaxseed crackers on a plate, crunchy toasted pitta bread broken by hand, cold cherry tomatoes in a bowl, ready to burst into a flavor bomb of joy….that's all…
Flaunting its vibrant green color, this lovely avocado and mung bean hummus sits on the table embracing everything that is good and delicious about healthy eating: The protein-packed bean has the best nutty flavor that comes to a creamy sweetness when met with honey and avocado.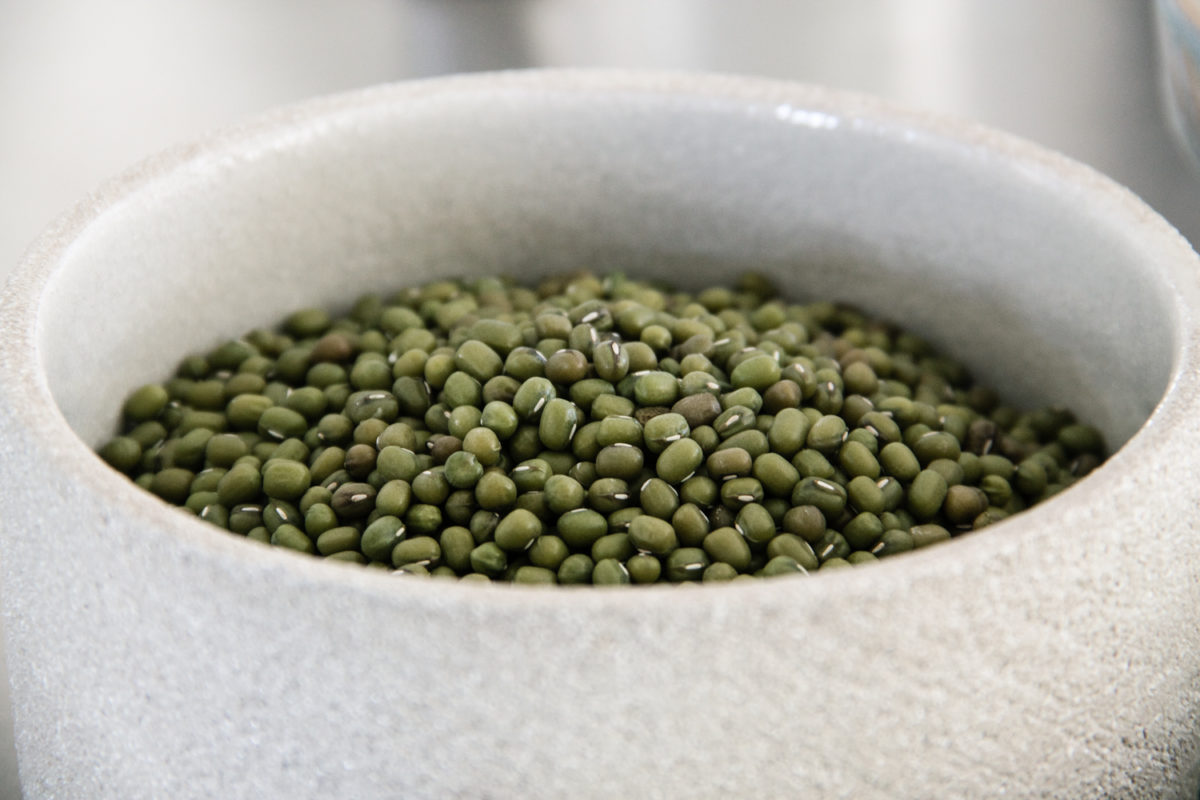 Oh and the tahini, grateful to be hosted in something new and exciting that doesn't necessarily resemble hummus, allows all of its warmth to be met with the tanginess of lemon, bringing in a tasty punch to match the garlic and pine nuts.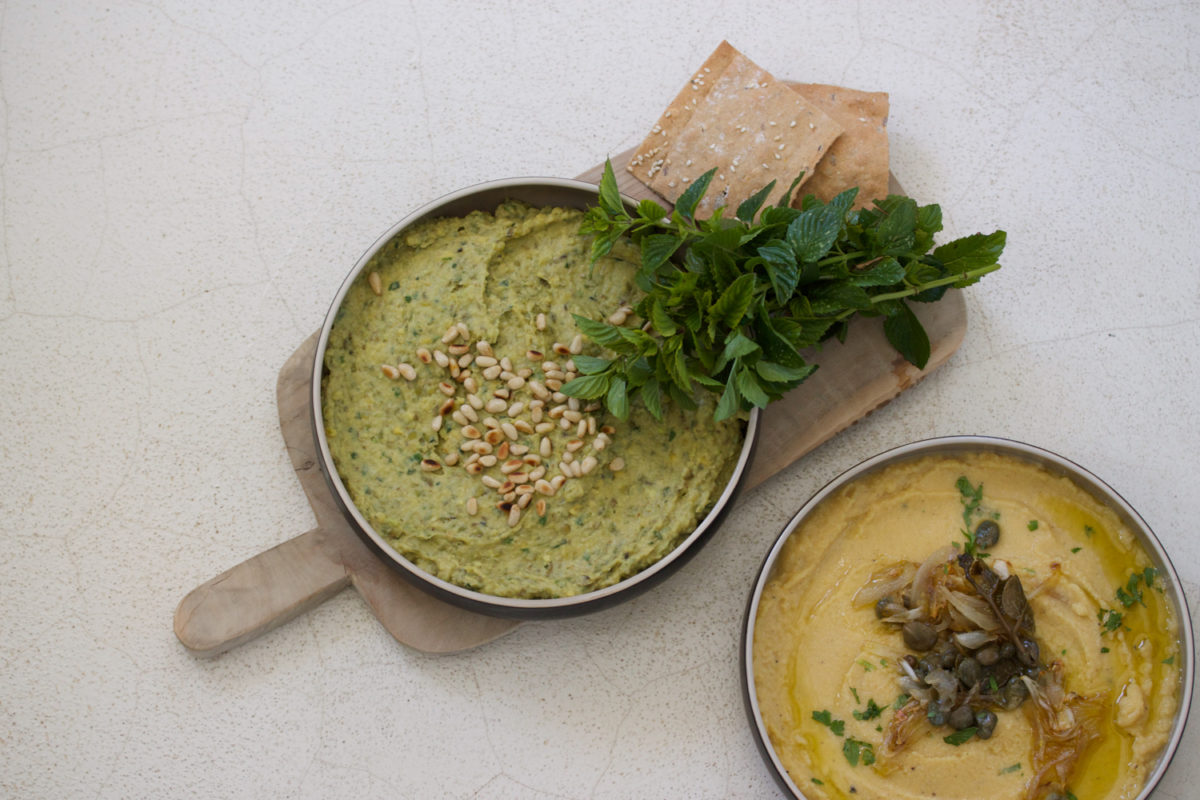 Typical summer mezze served along with other bits and bites…
My recipe for  Greek Fava – Split Peas with Caramelized Onions   
Avocado, Mung Bean and Tahini Hummus
Ingredients
2 ripe avocados
½ cup dried  mung beans
2 tablespoons tahini
¼ cup fresh lemon juice
1-2  garlic cloves
1 teaspoon honey
½ teaspoon cumin, ground
salt, to taste
freshly ground pepper,  to taste
mint leaves, small bunch, plus extra for garnish
½ cup pine nuts
Method
1. For the beans: Sort the beans by hand to remove any unwanted objects; rinse the beans in water.
Place in a medium-size pot and add 2 cups of water.
Bring to a boil. Reduce heat to medium-low and cook until tender, about 20 minutes. Make sure to keep the beans covered with water during cooking; if water level is low, add additional water (hot water) and reduce the cooking temperature. When cooked, rinse in cold water in order to retain the colour of the beans.
2. Using a food processor, combine all ingredients, except for the pine nuts, and process until smooth.
3. Add the pine nuts (do not process but leave them whole; stir them into the beans) and garnish each dish with a sprig of mint.
4. Serve with toasted pita bread.