Nothing would be more tiresome than eating and drinking if God had not made them a pleasure as well as a necessity.
-Voltaire
This vibrant green color of hummus recipe with avocado and mung beans was made again by mistake on a summer day in my kitchen in Paros…I was playing around with leftovers…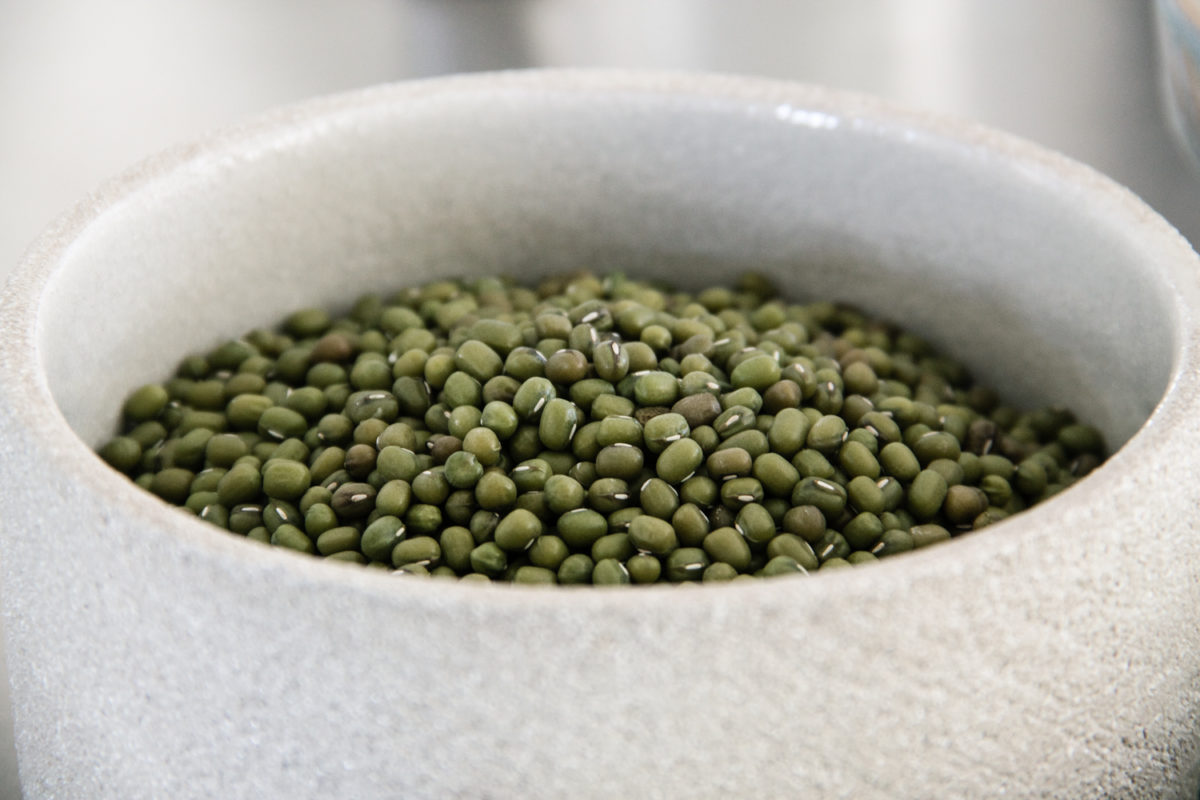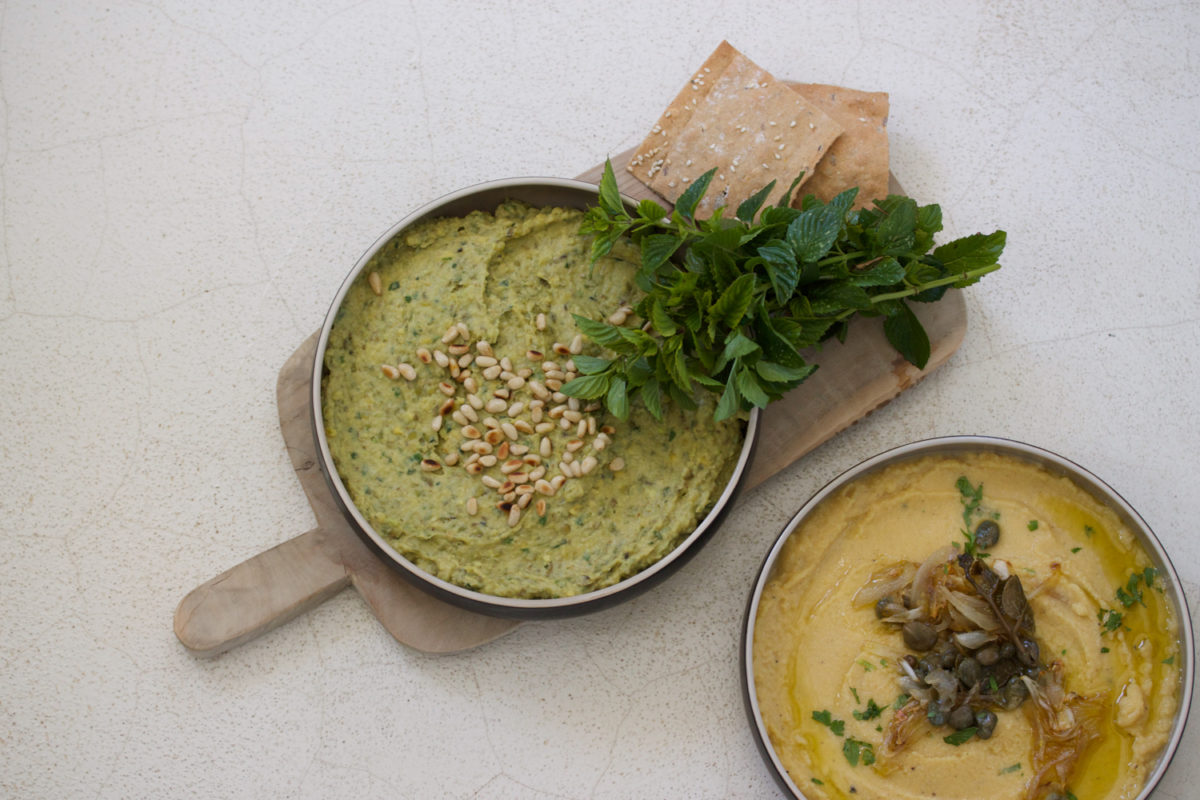 Typical summer mezze served along with other bits and bites…
My recipe for  Greek Fava – Split Peas with Caramelized Onions   
Avocado, Mung Bean and Tahini Hummus
Ingredients
2 ripe avocados
½ cup dried  mung beans
2 tablespoons tahini
¼ cup fresh lemon juice
1-2  garlic cloves
1 teaspoon honey
½ teaspoon cumin, ground
salt, to taste
freshly ground pepper,  to taste
mint leaves, small bunch, plus extra for garnish
½ cup pine nuts
Method
1. For the beans: Sort the beans by hand to remove any unwanted objects; rinse the beans in water.
Place in a medium-size pot and add 2 cups of water.
Bring to a boil. Reduce heat to medium-low and cook until tender, about 20 minutes. Make sure to keep the beans covered with water during cooking; if water level is low, add additional water (hot water) and reduce the cooking temperature. When cooked, rinse in cold water in order to retain the colour of the beans.
2. Using a food processor, combine all ingredients, except for the pine nuts, and process until smooth.
3. Add the pine nuts (do not process but leave them whole; stir them into the beans) and garnish each dish with a sprig of mint.
4. Serve with toasted pita bread.