Pure taste…
This delicious, traditional from the Greek Island of Santorini, finds its place as a meze, next to other Greek spreads.
Yellow split peas are actually used in its preparation, and not broad, fava beans, as one might think because of their name.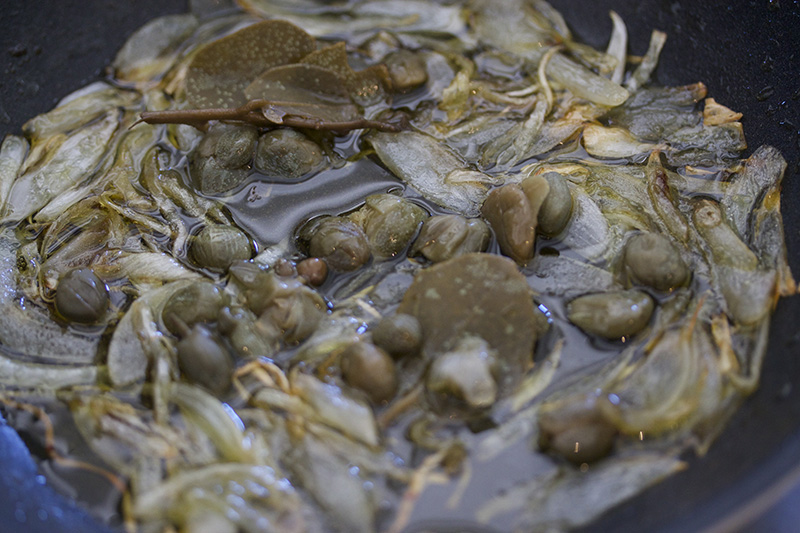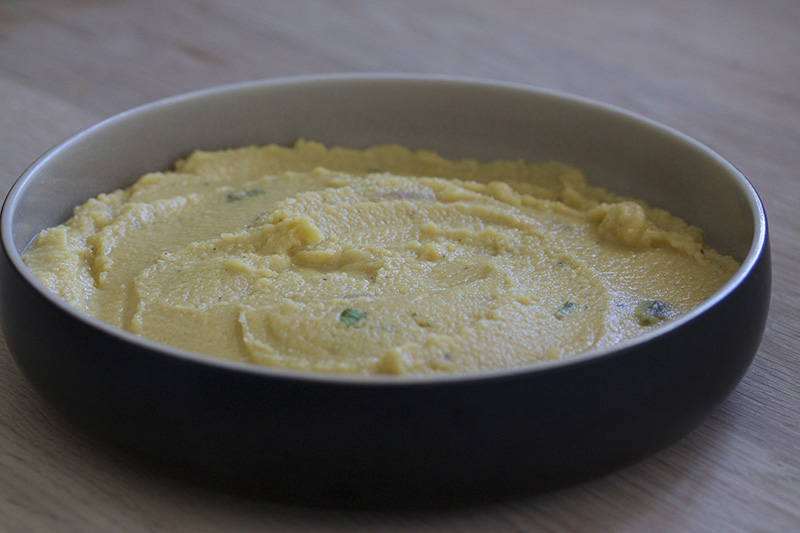 I love to serve on my ceramic dark shade bowls, for a nice colour contrast and  to top with marinated sardines,  or anchovies preserved in olive oil, for a touch of grey …
Add vinegar, garlic, hot chili peppers and sea salt _which reminds me, I need to come up with a new recipe for that, soon…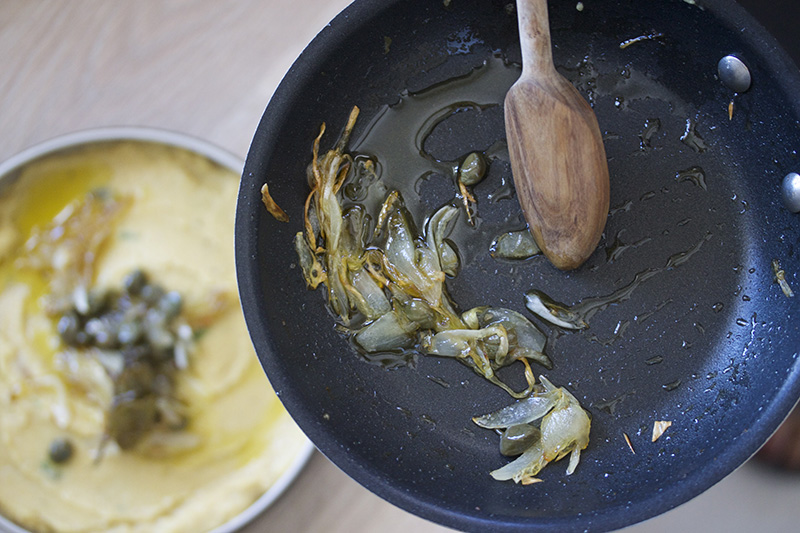 Fava is very popular dish during the 40-day fasting period before Easter, in Greece .
The capers and caramelized onions and balsamic vinegar used in this recipe create a tangy aftertaste that goes perfectly with chunky, crusted farmers bread and a chilled glass of white wine. This is the epitome of simplicity, I believe.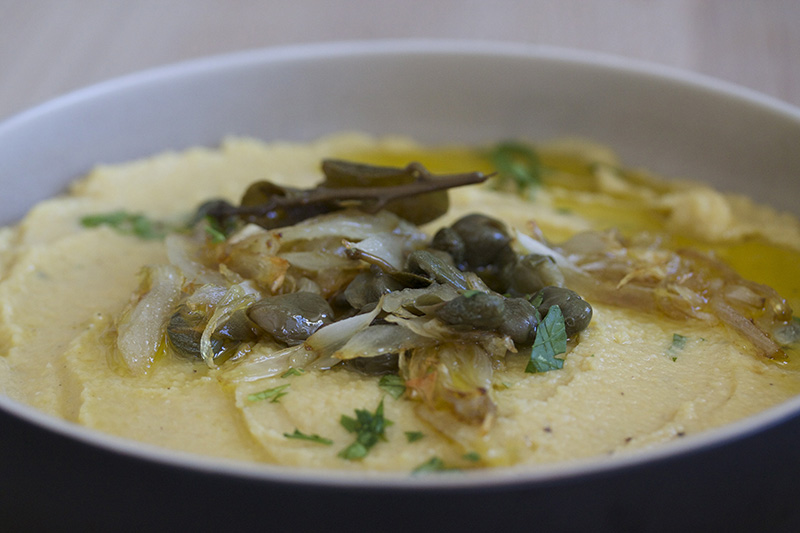 ---
Greek Fava – Split Peas with Caramelised Onions
Ingredients
500 g yellow split peas
½ teaspoon baking soda
2 litres vegetable stock
1 onion, whole
1 bay leaf, dried 
sea salt, to taste
¼ cup olive oil
1 to 2 tablespoon capers, in brine
1 cinnamon stick
250 g small shallot, sliced
1 tablespoon sugar
⅓ cup balsamic vinegar
5 to 6 fresh parsley leaves, for garnishing
Method
1. For the split peas: Place the split peas in plenty of water with ½ a teaspoon of baking soda. Soak for 30 minutes. Rinse well and strain.
In a wide saucepan, add the vegetable stock, the split peas, the whole onion and the bay leaf.
2. Stir until it starts simmering, discarding any froth that appears on the top. Lower the heat and simmer for about 50 minutes.
Place the cooked split peas in a blender and blend until the texture is smooth. Add salt.
3. For the caramelised shallot mixture: In a wide pan add the olive oil, capers, cinnamon stick and the sliced shallot. Sauté for 3 to 6 minutes, until the shallots turn a golden, caramelized colour.
4. Sprinkle with sugar and lower the heat. Add the balsamic vinegar.
Turn up the heat again and stir, for another 2 to 3 minutes.
5. Serve the split peas warm (preferably, but they may be eaten cooled) in a shallow bowl and top with the caramelized shallot mixture.
Dribble with olive oil and garnish with parsley leaves.