Slow-Cooked Braised Beef on a Layer of Vegetables
Nothing tastes like braised beef when you take it out of the oven after a long night of slow cooking on a bed of vegetables…
It has a distinctive meaty perfume that is beautifully pungent on a cold Autumn or Winter day.
Don't be put off the preparation; it is worth it and once the dish is in the casserole, you can forget about it.
As with most stews the flavour improves with time.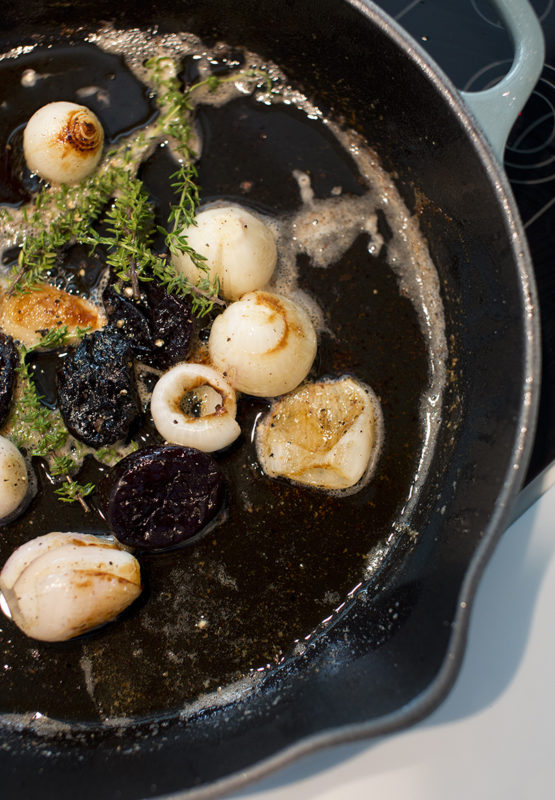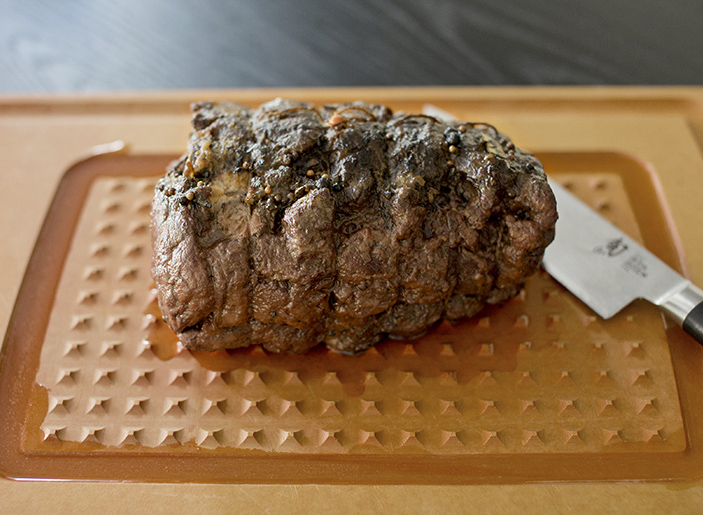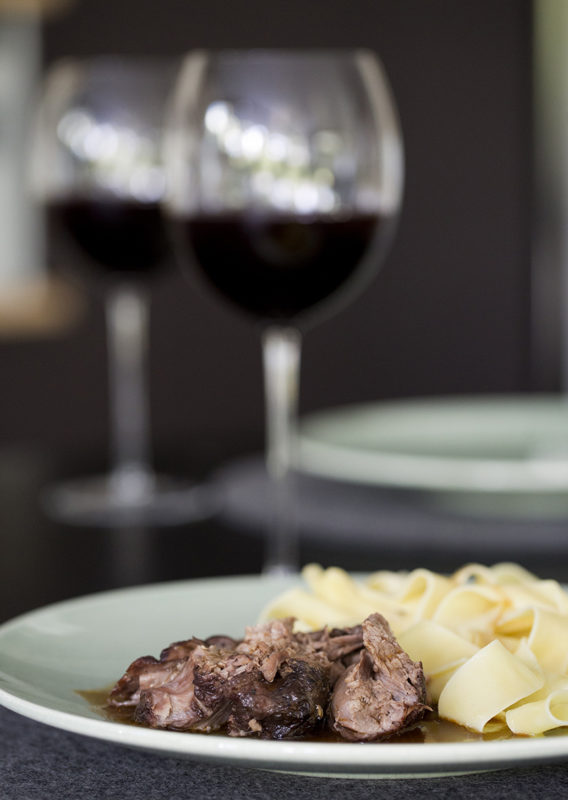 ---
Slow-Cooked Braised Beef on a Layer of Vegetables
Ingredients
2 onions, chopped roughly
5 tablespoons, virgin olive oil
flaky sea salt
1 -2 bay leaves
2 thyme sprigs
3 garlic cloves, peeled
1 pinch dried chilli
1-2 carrots, peeled and cut into medium-size pieces
3 celery ribs peeled and cut into medium-size pieces
1 tablespoon flour
1.300 g boneless beef chuck roast, tied with a string (ask your butcher to do it)
375 ml red wine
2 tablespoons tomato paste
250 g chicken stock
100 g butter, unsalted
350 g pappardelle pasta
150 g Pecorino cheese
Method
1. Preheat the oven to 120°C (250°F).
2. Vegetables: Heat 2 tablespoons of olive oil in a cast iron casserole (with a lid). Add onions, a pinch of salt, bay leaves and thyme. Cover and cook on low heat, so the onions sweat gently without colouring, just enough to soften. Add garlic and chilli, cook for 2 to 3 minutes. Add carrots and celery, stir together; cover, turn the heat up and allow vegetables to caramelise, for 10 to 15 minutes.
3. Beef: Heat 3 tablespoons of olive oil in a large frying pan using a medium to high heat.
On a baking sheet, mix the flour with salt and pepper. Dust the meat in the seasoned flour, shaking off any excess, and brown the beef — all sides — in the hot frying pan.
Going back to the vegetables, place the browned meat over the vegetables. Pour red wine over it all and bring to a boil, for 5 minutes. Add the tomato paste and chicken stock, ensuring that the meat is submerged beneath the liquid.
Cover and place in the oven overnight (for eight hours or longer) to slow cook on low heat. In the morning, carefully take the cooked beef out of the oven and allow it to cool a little.
4. Sauce: Strain the vegetables and cooking sauce through a sieve into a bowl. Discard the vegetables. Add the strained sauce and the butter back into the pot and whisk through over a medium heat. Let the sauce reduce by stirring until it becomes quite thick and glossy.
5. Transfer the meat to a cutting board. Discard the strings from the meat and cut into thick slices (it may fall apart as you slice it because it is so tender…) Return slices of meat to the sauce.
6. Cook the pappardelle in a large pan of boiling salted water. Drain and add some of the sauce with a little of the cooking water to loosen the pappardelle. Serve the meat and sauce with the pappardelle with some freshly grated Pecorino cheese on the side.
Serves 6 to 8