A Man's World….
Their inviting aroma, as the nuts are roasting in the oven, until they are served next to a heavy, crystal glass of whiskey on the rocks, is the perfect combination… Sweet and Spicy…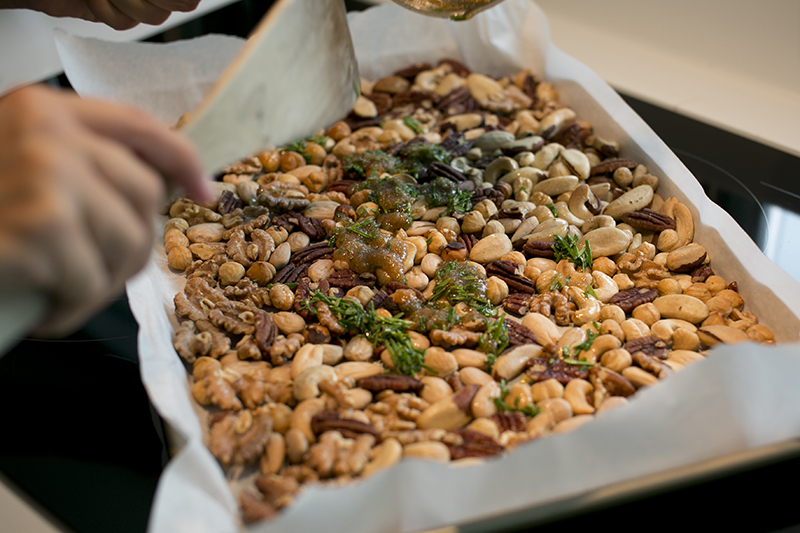 ---
Warm & Spicy Bar Nuts
Ingredients
120 g cashews
120 g Brazil nuts
120 g hazelnuts
120 g walnuts
120 g pecans
120 g whole almonds
2 tablespoons rosemary, fresh, coarsely chopped ½ teaspoon cayenne pepper
2 teaspoons brown sugar
2 teaspoons salt
2 tablespoons butter, melted
Method
1. Preheat the oven to 175 °C (350°F).
2. Nuts: Toss all the nuts into a large bowl. Combine. Spread the nuts over a baking sheet. Toast in the oven until they become a light, golden brown colour, about 10 minutes.
3. Spice butter: In a large bowl, combine the rosemary, cayenne, brown sugar, salt and the melted butter.
4. Toss the warm, toasted nuts in the spiced butter. Adjust the seasoning. Serve warm.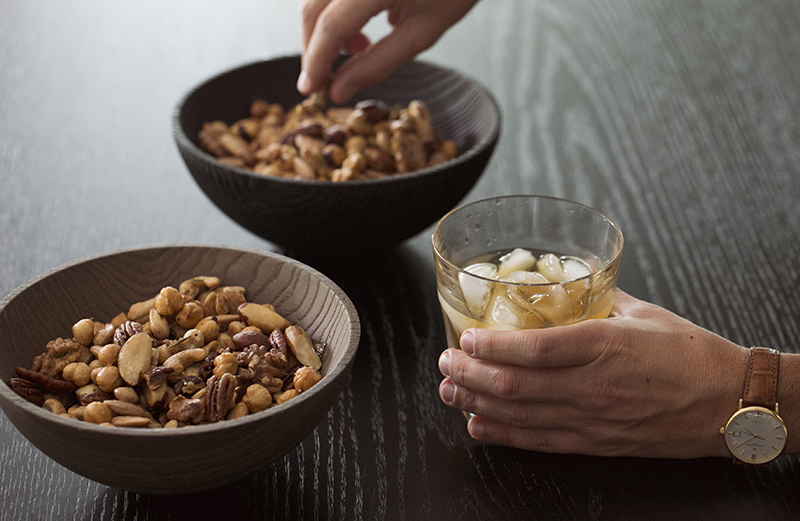 Total 15 minutes