How the Cookie Crumbles
These little cookies were Nina's secret recipe…
One day she decided to share them with me and they became a staple at home when the boys and their friends are around.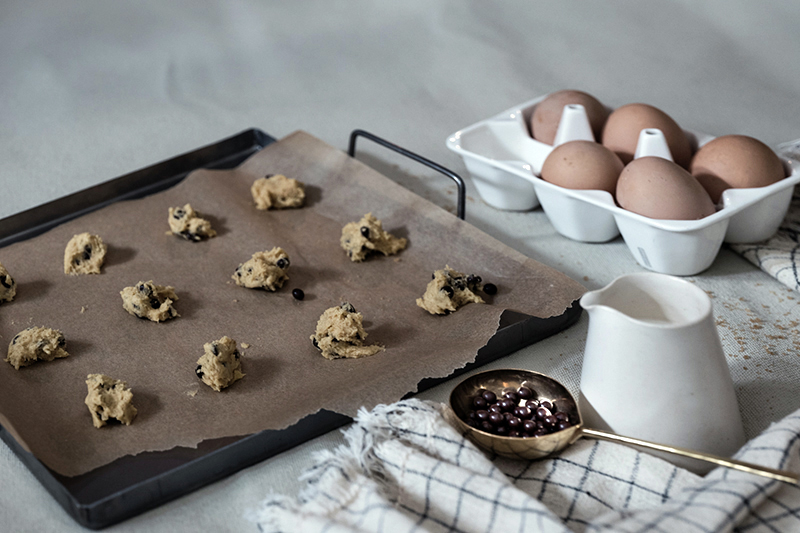 This is such an easy recipe, butter combined with dark chocolate drops, two types of sugar and that little dash of salt…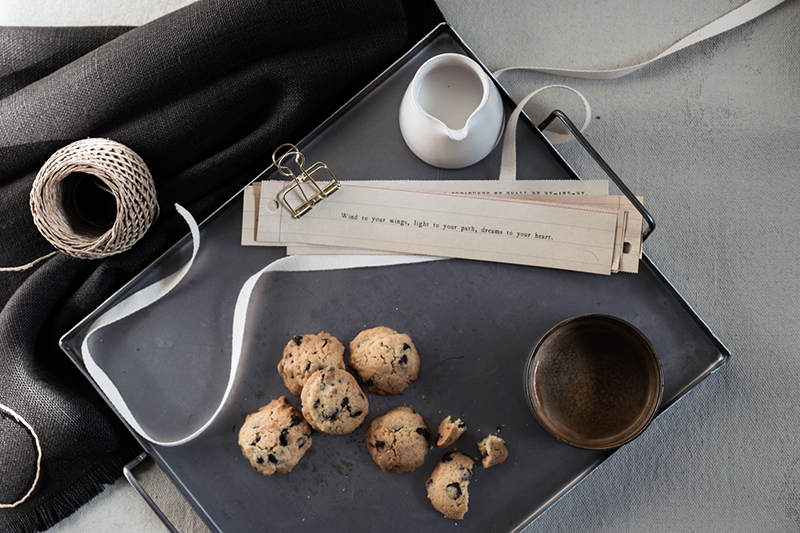 Nina's cookies
Ingredients
250 g unsalted butter
¾ cup white sugar
¾ cup light brown sugar
2 fresh eggs
1 teaspoon vanilla extract
1 teaspoon baking soda
½ teaspoon salt
2½ cups all purpose flour
1½ cups small chocolate drops (chips)
Method
1. Butter/sugar mixture: Beat the butter and sugars in a stand mixer until fluffy and creamy. Add the eggs one by one and the vanilla, mix well.
2. In a separate bowl sift the flour, baking soda, salt.
Add this all to the butter/sugar mixture and mix together.
Add the chocolate drops to combine.
3. Leave mixture to rest in the refrigerator for half an hour to harden.
4. Preheat the oven to 200°C (400°F). Cover a baking tray with parchment paper.
5. Drop a  half a teaspoon (approximately depending the size you prefer) of mixture onto the baking tray—keeping about 5 cm (2 inches) of space between each cookie, as they will spread.
This makes approximately 5 lines of cookies per batch, depending on the size of your cookie dough drops.
6. Bake for 7 to 8 minutes, until slightly golden.