How the Cookie Crumbles
A house full of children can be a fine way to stay grounded and in touch with what is really important in life…my boys…
Even now that they have become fine young men,  (19 years old) The house is filled with a vibrant energy, so fresh and promising. So much so that they always need a little something to keep them going…their favorite treat has always been these delicious chocolate chip cookies.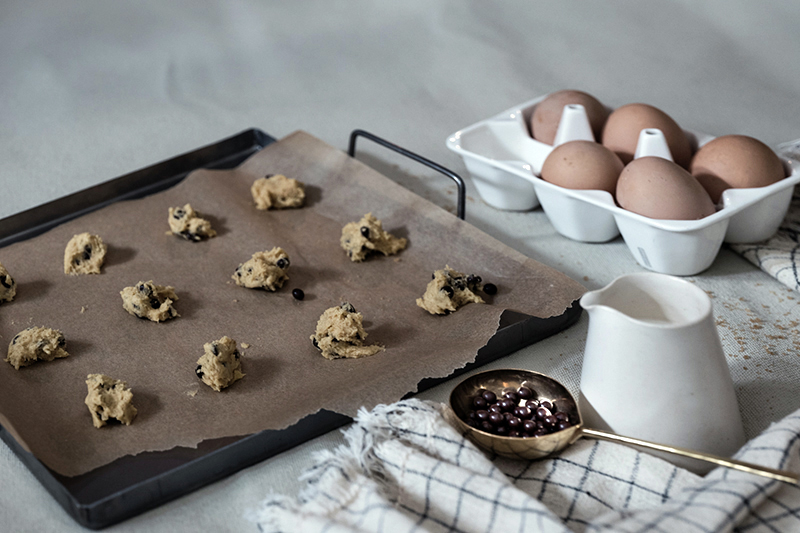 I got the recipe from my friend Nina who wouldn't give it up for a long time but, after some gentle persuasion, here it is for all of us to share. Believe me, these cookies disappear like magic…
This is such a classic treat, butter combined with dark chocolate drops, two types of sugar and that little dash of salt that makes it all so much more savory…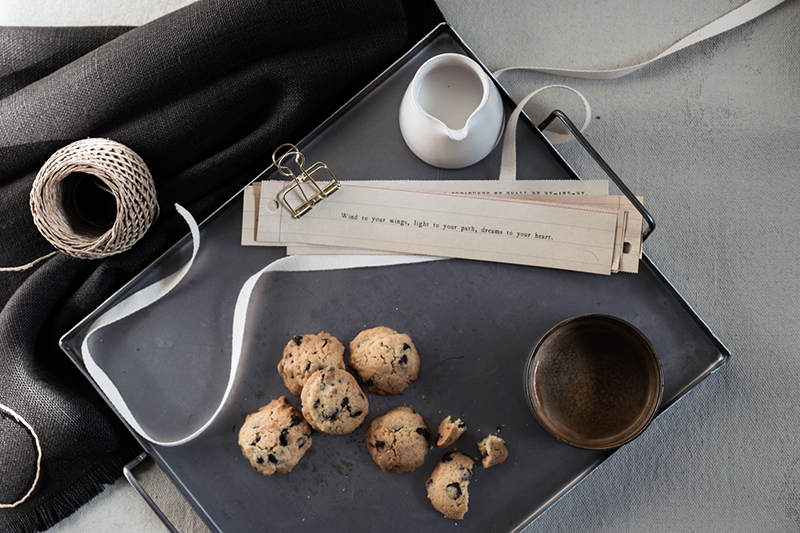 Just roll up your sleeves and play with the next batch, while happily munching on the last one, still warm and chewy, the chocolate not yet firm, filling your cheeks with sweet kisses and your heart with warm love!
---
Nina's cookies
Ingredients
250 g unsalted butter
¾ cup white sugar
¾ cup light brown sugar
2 fresh eggs
1 teaspoon vanilla extract
1 teaspoon baking soda
½ teaspoon salt
2½ cups all purpose flour
1½ cups small chocolate drops (chips)
Method
1. Preheat the oven to 200°C (400°F). Cover a baking tray with parchment paper.
2. Butter/sugar mixture: Beat the butter and sugars in a stand mixer until fluffy and creamy. Add the eggs one by one and the vanilla.
3. In a separate bowl sift the flour, baking soda, salt.
Add this all to the butter/sugar mixture and mix together. Add the chocolate drops to combine.
4. Drop a  half a teaspoon (approximately depending the size you prefer) of mixture onto the baking tray—keeping about 5 cm (2 inches) of space between each cookie, as they will spread.
This makes approximately 5 lines of cookies per batch, depending on the size of your cookie dough drops.
5. Bake for 7 to 8 minutes, until slightly golden.