The Classics
I used to bake this bread in dinner parties may years ago because it was an easy recipe and a delicious too,
A it is the perfect match for your chutneys and favourite cheeses.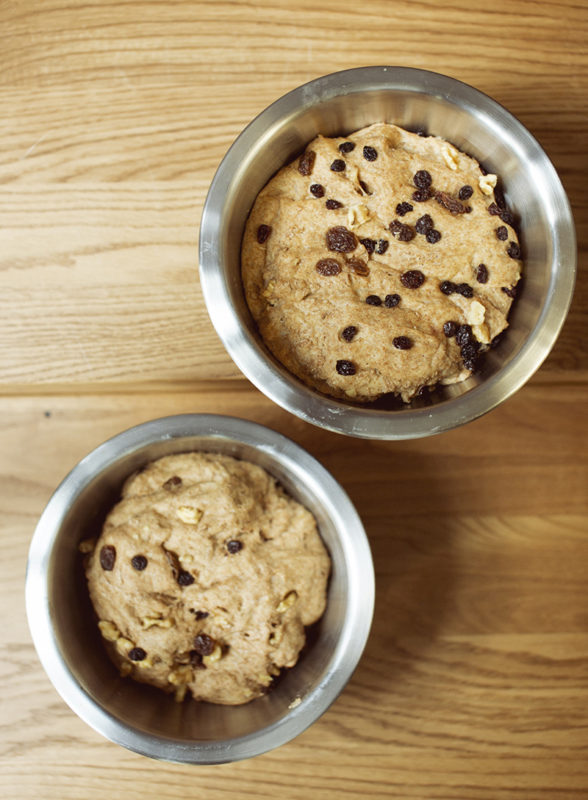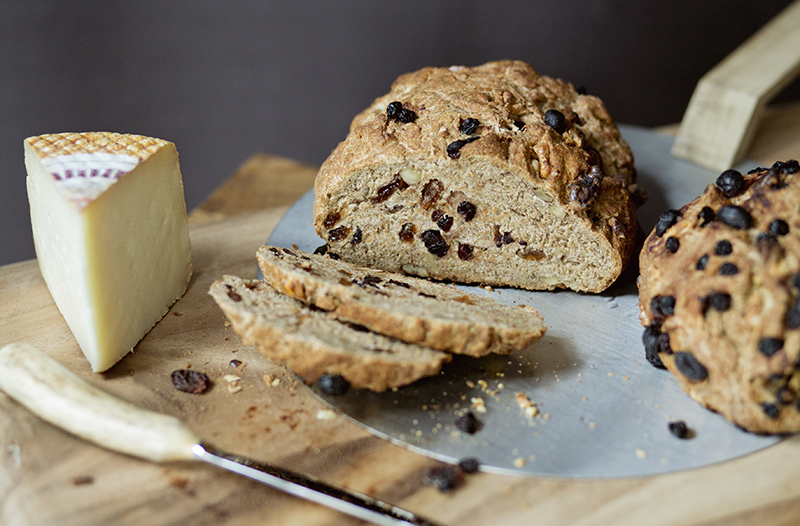 ---
Walnut Raisin Bread
Ingredients
150 g strong wholewheat flour
150 g plain flour, plus a little
extra for dusting
1 teaspoon salt
1 teaspoon dried yeast
200 ml warm water
1 teaspoon brown sugar
1 teaspoon walnut oil
50 g raisins
50 g sultanas
110 g chopped walnuts
Method
1. Flour mixture: Combine whole wheat flour, all purpose flour, salt and yeast in a large bowl. In a jug, dissolve the water, brown sugar and the walnut oil. Mix well. Pour into the flour mixture. Knead together to form a dough, adding a further tablespoon or two of water if the dough appears too dry. Note: It should have the sort of consistency that leaves the sides of the bowl clean, and yet, not be too soft so that it clings to your hands and sticks to the work surface.
2. Using a plastic, pastry scraper, scrape the dough onto a lightly floured work surface and knead for 5 minutes — try to avoid using any additional flour because as you knead the dough, it will become less sticky and more bouncy. Press the dough out into a rough 30 cm square. Sprinkle the raisins, sultanas and walnuts over the surface. Roll the dough and knead briefly again to distribute the fruit and nuts evenly. Knead and make a round loaf, brush with oil. Transfer the dough to a bowl. Cover the bowl with cling film. Leave to rest in a warm place, for about 11/4 hours, or until the dough has almost doubled in size.
3. Preheat the oven to 200°C (400°F). Remove the cling film and transfer to a baking tin. Place in the centre of the oven. Bake for 35 minutes. Turn the loaf and tap the base. The loaf should sound hollow — if it doesn't, put it back in the oven for 5 more minutes, upside down. Let the bread cool before slicing.