The Art of Keeping it Simple…
This is a great afternoon tea pick-me-up and reminds me of my garden in Paros with the essence of lavender…
The ingredients are pure simple and Mediterranean …
Lavender – Oil -Yogurt and of course eggs, sugar and the basics…
I admit that it has become my favourite !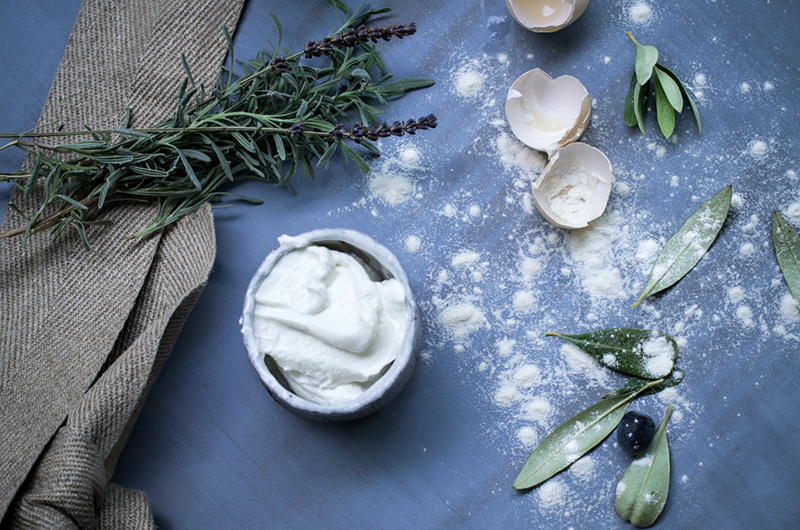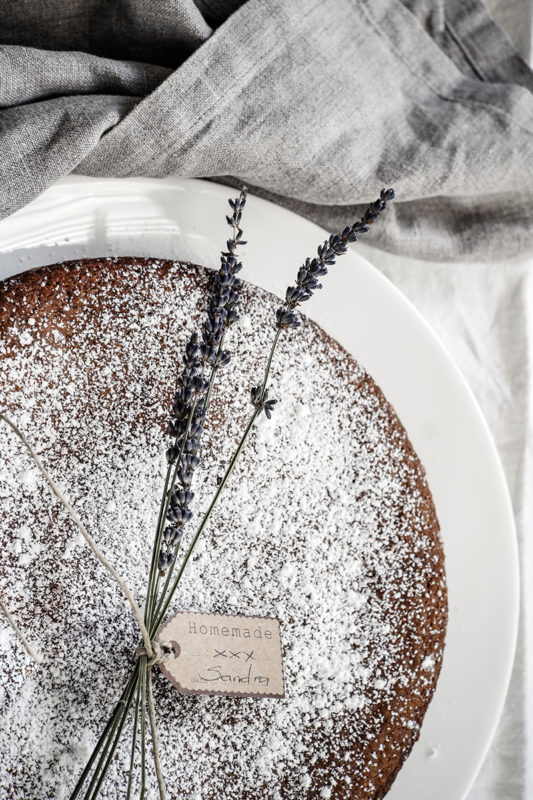 ---
Lavender Cake with Lemon & Olive Oil
Ingredients
1-2 tablespoons butter, unsalted (for coating the tin)
300 g crystalized sugar
¾ tablespoon Culinary Lavender, dried (for edible use)
175 g all-purpose flour
½ teaspoon baking powder
½ teaspoon bicarbonate soda
¼ teaspoon salt
2 eggs, organic
250 g Greek yogurt
125 g mild-flavoured olive oil
1 lemon, grated zest
1 tablespoon lemon juice
icing sugar, for dusting
sprigs Culinary Lavender, fresh, for serving
Method
1. Preheat the oven to 180℃ ( 350℉). Butter a round cake tin (20 cm in diameter and 6 cm deep) and also line the base with parchment paper.
2. Place the sugar and Culinary Lavender in a food processor and whizz until the lavender has broken down.
3. For the dry ingredients: In a bowl, sift together the flour, baking powder, bicarbonate soda and salt. Stir in the Culinary Lavender and sugar.
4. For the egg-yogurt-oil mixture: Using the food processor mix together the eggs, yogurt and olive oil and whizz for 15 seconds.
5. Make a well in the centre of the dry ingredients and gradually stir in the egg-yogurt-oil mixture. Add the lemon zest and the 1 tablespoon of lemon juice and stir; but don't over-mix.
6. Scrape the batter into the prepared cake tin. Bake for 45 to 50 minutes, or until a skewer inserted into the middle comes out clean.
7. Turn the cake out onto a wire rack and cool. Peel off the parchment paper from the bottom when the cake cools.
8. Dust with icing sugar just before serving and decorate with sprigs of fresh Culinary Lavender.
Lavender's proper name when used in foods is "Culinary Lavender"…as you probably know, people should not eat lavender from a florist, etc as it is often treated with pesticides.