One of a Kind
Carefully shaving white truffle on top of buttered  tagliolini pasta? Culinary magic…!
Can't resist to share my excitement of making this dish… although it is once a year, if you by any chance have good friends that go truffle hunting all year round and find other types ( like I do) then you can substitute and use some black truffle or any other truffle enhancer…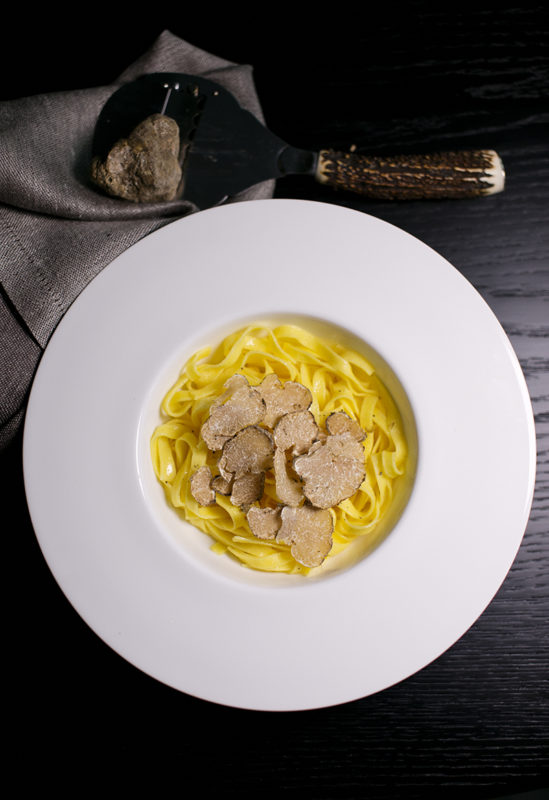 Experiencing Truffles in every aspect, from the woods to the table, the precious fruit of the earth.
The Truffle experience is a total immersion in the mysterious world of truffle , an exclusive experience for wine and food lovers.
The truffle hunter will show you how to find truffles walking through the woods, how to use them in the best way, giving all the secrets, and how to cook and enjoy them.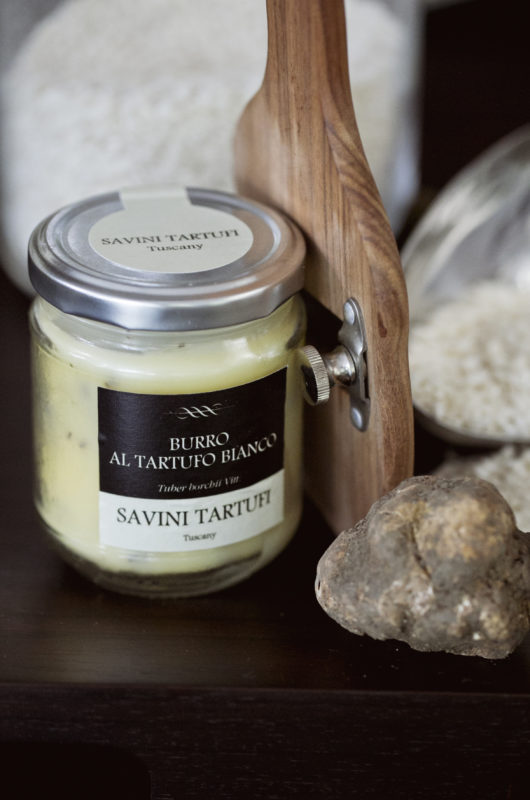 ---
Tagliolini with White Truffle
Ingredients
1 clove garlic, halved lengthwise
10 tablespoons butter, unsalted
3 sage leaves; large, fresh and torn into 4 pieces each (12 pieces total)
salt
black pepper, freshly ground
2 litres fresh chicken stock
450 g tagliolini
60 to 80 g fresh white truffle*
*Remove any dirt or soil from the truffle very carefully with a mushroom brush. Do not wash as the truffle should be kept dry and not get mushy or spongy.
Method
1. To make the sage butter: Rub the garlic clove around the inside of a medium sauce pan. Discard the clove. Melt 6 tablespoons of the butter. Add the sage, salt and pepper (to taste), and cook gently for about 5 minutes, letting the butter bubble, but being careful to not to let it toast.
2. In a large pot, bring chicken stock to a boil. Salt generously and add tagliolini. Cook pasta until al dente, then drain, reserving 1 cup of the hot chicken stock.
3. Into a large, warmed serving bowl toss the tagliolini with the sage butter. Cut remaining 2 tablespoons of butter into pieces and add to the tagliolini, tossing again to bind pasta.
4. Salt and pepper to taste, and serve on heated plates with shavings of fresh white truffle.
Serves 4 to 6