Tomato Chutney
The Art of preserving,  allows you to capture the essence of fruits and spices, sweet and sour, at their flavourful prime — and to enjoy that freshness all year round.
A chilled bottle of wine, some nutty-flavoured Gruyere cheese, pâté, or a wedge of brie, crusty homemade walnut bread and favourite, chutney is all we need for on a Sunday afternoon…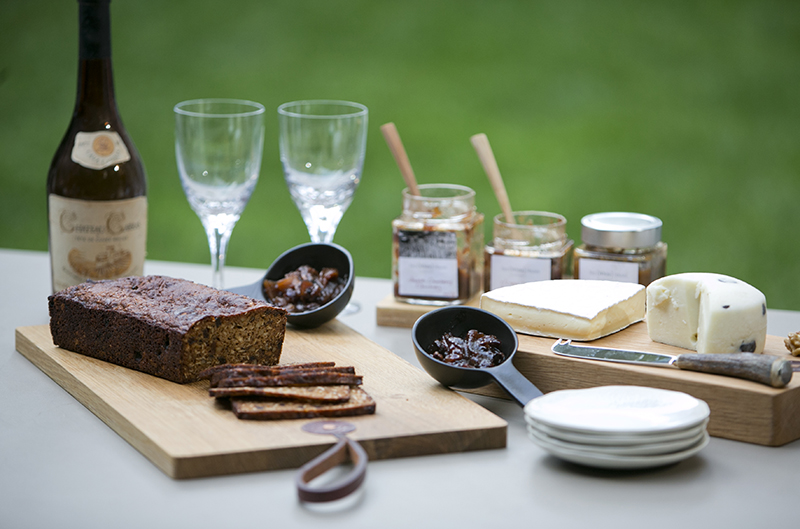 ---
Tomato and Apple chutney
Ingredients
1 kg tomatoes, skinned and chopped
1 kg apples peeled, cored and chopped into small cubes
250 g onions, sliced
500 g raisins, black
750 g brown sugar
2 teaspoons ground ginger
2 teaspoons ground allspice
2 teaspoons crushed black
peppercorns
2 tablespoons sea salt
2 garlic cloves, peeled and minced
3 cups white wine vinegar
Method
1. Place all the ingredients, except for the vinegar, into a big saucepan. Cook gently, bringing to a simmer. Add the vinegar. Cook for about 1 hour, stirring frequently. When the mixture obtains a jam-like consistency, it is ready.
2. Remove the chutney from the heat. Let it cool for 15 minutes. Ladle it into warm, sterilized jars using a funnel. Seal whilst the chutney is still hot. Label the jars when they chill. A long keeping chutney.
Makes 5 to 6 jars of 350 ml capacity.