"Cooking is not a science but an art, mistakes are okay, messes are fine—
the pleasure is in the creating and the sharing of the result."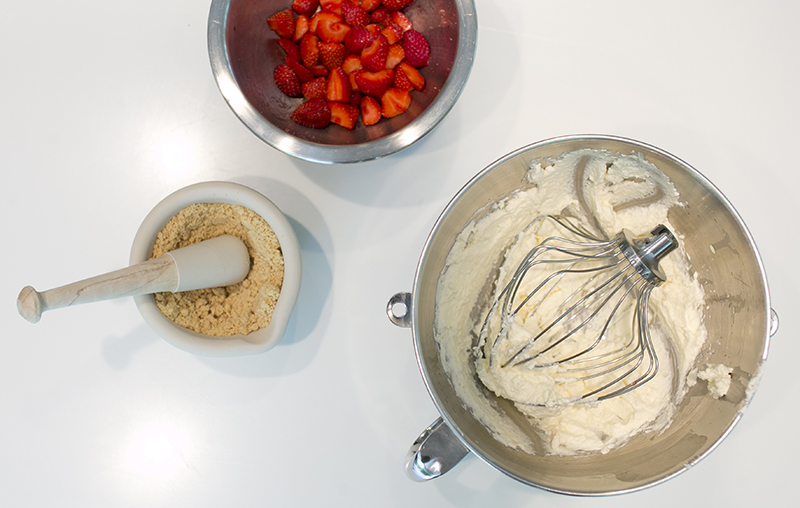 This recipe is as tasty as it is versatile. You can use any kind of mixed berries you have in your fridge and the gingersnaps can be replaced with digestive, vanilla or almond biscuits.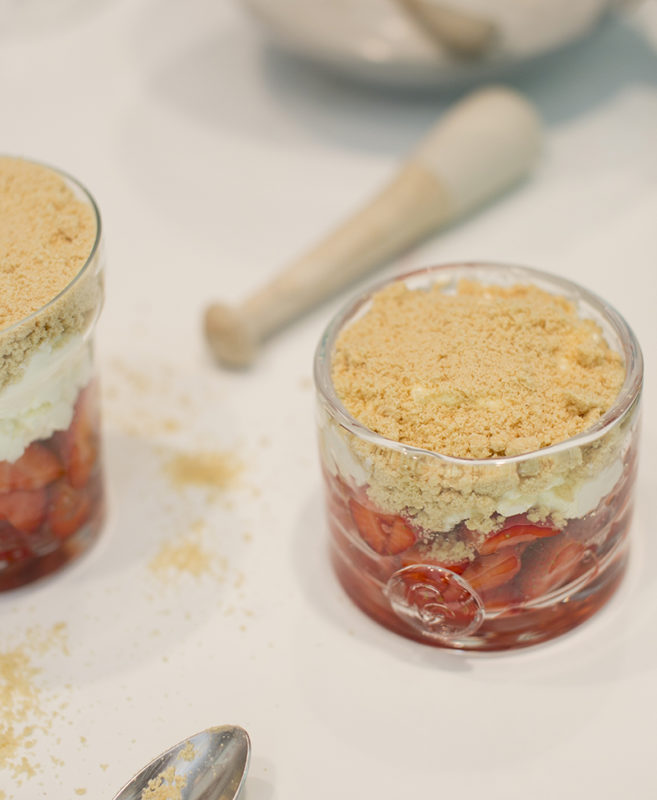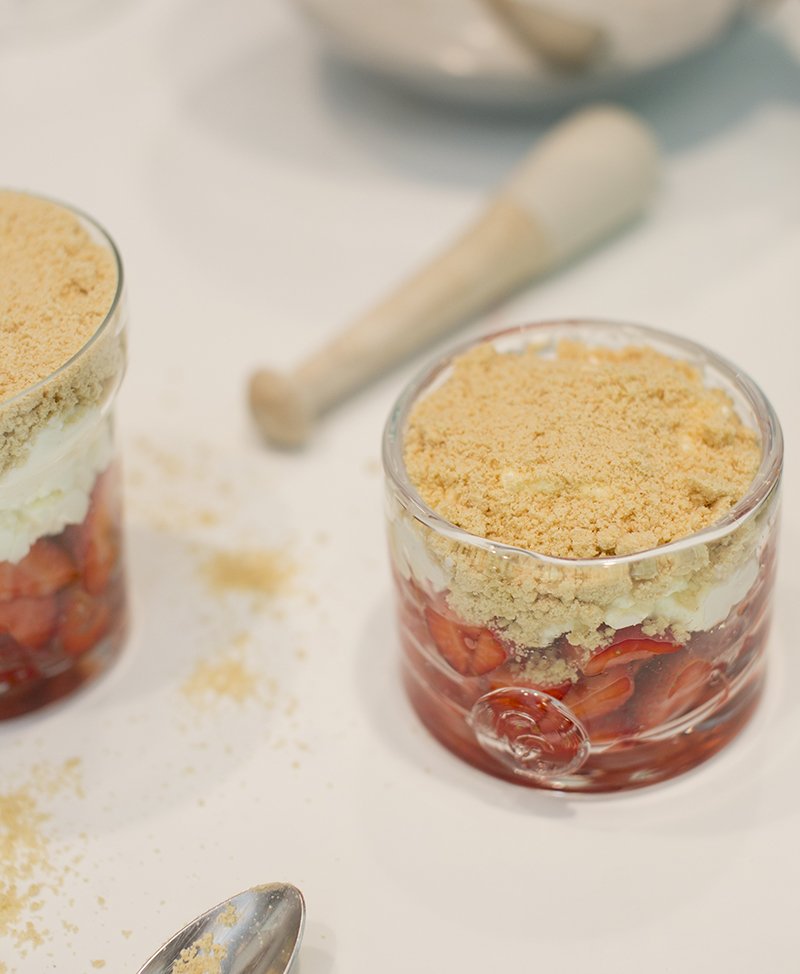 ---
Strawberry with Vanilla Cream and Crushed Gingersnap Biscuits
Ingredients
2 cups whipping cream
1 tablespoon vanilla extract
2 tablespoons icing sugar
2 tablespoons crystallized sugar,
2 cups fresh strawberries or mixed berries, hulled and thinly sliced
8 to 10 ginger snap biscuits, finely crushed (digestive or vanilla biscuits may also be used)
Method
1. For the whipped cream: In a large bowl, combine the whipping cream, vanilla, and the 2 tablespoons icing sugar. Whip until stiff peaks form and refrigerate until ready to use.
2. Assembling the desert: In a medium bowl, toss the strawberries with the 2 tablespoons crystallized sugar
3. In small glasses (or in one large serving glass dish), layer the sugared strawberries and whipped cream.
4. Finish with a layer of crushed gingersnap crumbs.
5. Refrigerate for 2 hours and serve.
Serves 4