Fast love
You need something sweet and you need it right now. But your taste buds are not used to easy, over the counter solutions. You want something savory, fresh, made in your kitchen with the best ingredients that can be found. Something that will satisfy your desire while leaving you with a great feeling of having treated yourself to a unique recipe for joy.
Now that strawberries are still in season, why not use a fresh batch of mature fruit to whip up a tasty, last minute dessert? Berries have a very special talent: Once they come in contact with sugar, they let all their juices come out, together with a deep, incredible flavour that becomes a treat in itself. While you are at it, however, why not complete the experience with some rich, vanilla flavoured cream, topped with a spicy crumble of gingersnap biscuits?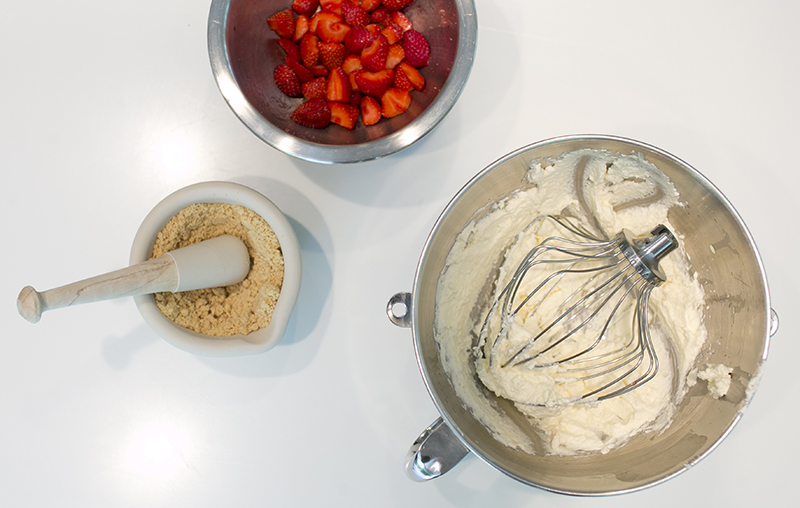 This recipe is as tasty as it is versatile. You can use any kind of mixed berries you have in your fridge and the gingersnaps can be replaced with digestive or any kind of vanilla biscuits. The only thing that leaves no room for replacement is your cravings and all the fun ways you can pamper yourself. Life is sweet, they say. You know it!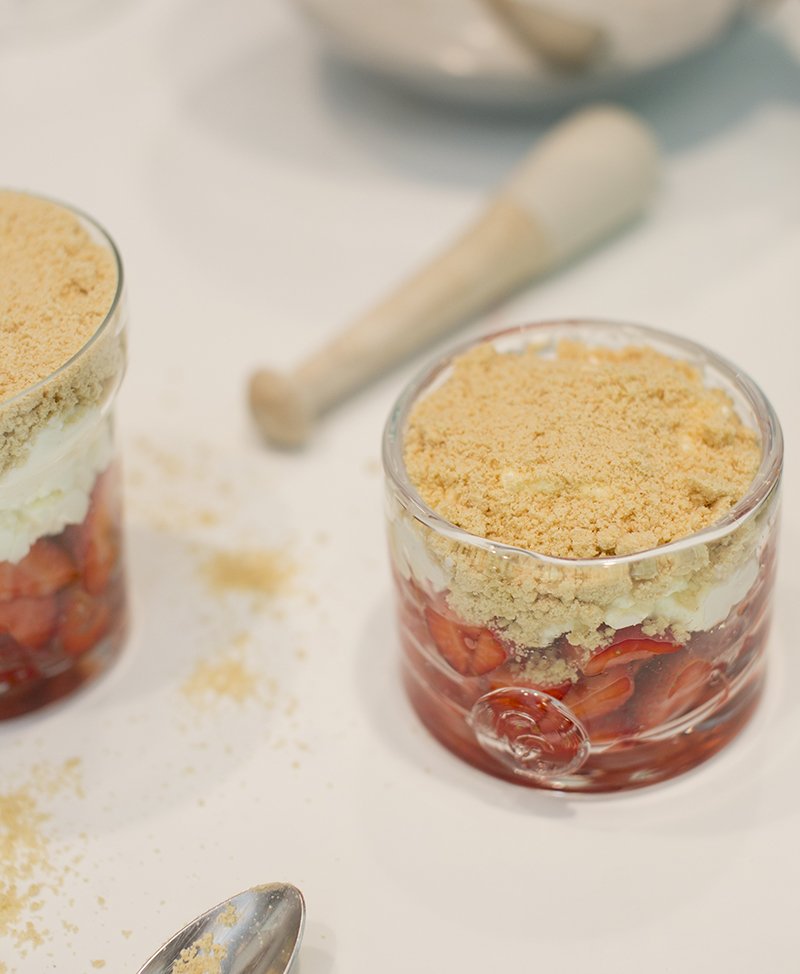 ---
Strawberry with Vanilla Cream and Crushed Gingersnap Biscuits
Ingredients
2 cups whipping cream
1 tablespoon vanilla extract
2 tablespoons icing sugar
2 tablespoons crystallized sugar,
2 cups fresh strawberries or mixed berries, hulled and thinly sliced
8 to 10 ginger snap biscuits, finely crushed (digestive or vanilla biscuits may also be used)
Method
1. For the whipped cream: In a large bowl, combine the whipping cream, vanilla, and the 2 tablespoons icing sugar. Whip until stiff peaks form and refrigerate until ready to use.
2. Assembling the desert: In a medium bowl, toss the strawberries with the 2 tablespoons crystallized sugar
3. In small glasses (or in one large serving glass dish), layer the sugared strawberries and whipped cream.
4. Finish with a layer of crushed gingersnap crumbs.
5. Refrigerate for 2 hours and serve.
Serves 4