Heart of Gold
Sea urchins gather in sparkling, clean waters, they've always been my sons' Stavros fresh catch of the day…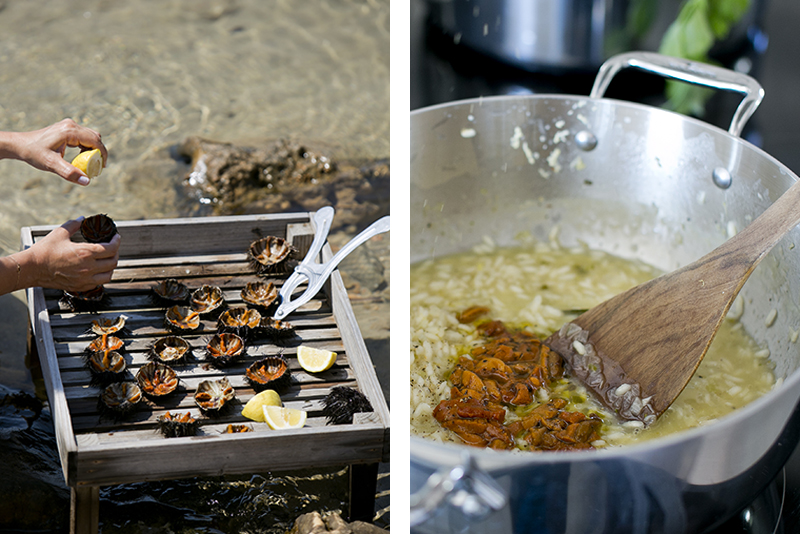 This is the basic ingredient for the perfect summer risotto, one you can only create if you are right by the sea. A clear taste of the sea aura with carnaroli rice and herbs embracing the tender and juicy roe.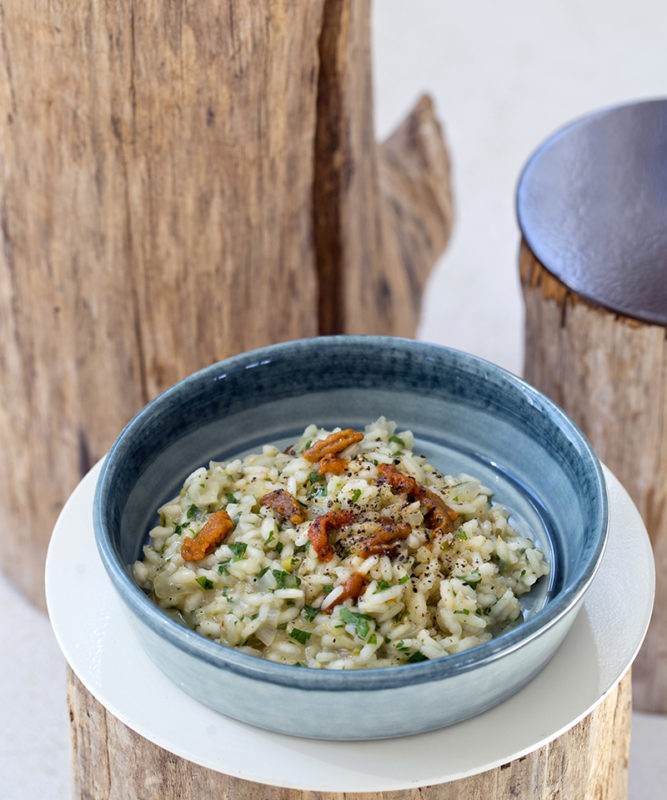 ---
Sea Urchin Risotto
Ingredients
500 ml (a little more than 2 cups)
vegetable stock
1.5 litre warm water
750 ml white wine
2 whole shallots
1 fresh thyme, sprig
2 bay leaves
4 tablespoons extra virgin olive oil
1 whole garlic clove
1½ cup carnaroli rice for risotto
1 teaspoon sea salt and freshly ground pepper
120 g fresh sea urchin roe
½ cup flat-leaf parsley, chopped
1 teaspoon lemon zest, finely grated
Method
1. In a big pot, add the vegetable stock, water, wine, onions, thyme sprig and bay leaves. Bring to a boil over a medium-low heat and simmer, approximately 30 minutes. Turn off the heat and strain the stock.
2. For the risotto: Heat 2 tablespoons of the oil in a heavy casserole over a medium-high heat. Stir in the garlic but remove it as soon as it begins to colour. Add the rice to coat the grains, and sauté for 2 to 3 minutes. As soon as the rice is shiny, add 1 cup stock and cook at a medium simmer, stirring constantly and allowing each addition be absorbed before adding the next. Continue until the rice is tender and creamy-looking but still al dente, 20 to 25 minutes. Remove from the heat and stir in the sea urchin roe and the remainder of the olive oil. Keep a couple of spoonfuls of the roe aside for garnishing.
3. Place a portion of the risotto in the centre of each plate and sprinkle with parsley — freshly chopped — lemon zest and a good grinding of black pepper. Serve straight away and enjoy with a glass of fresh white wine, such as Riesling…
Serves 4 to 6