The Crunch
These crunchy courgette chips always remind me of my dear friend, Christo Krimeas, and our favourite restaurant Christo  in the village of Naoussa in Paros… His lovely smile appeared first, and this dish followed soon after — long conversations and memories from the past…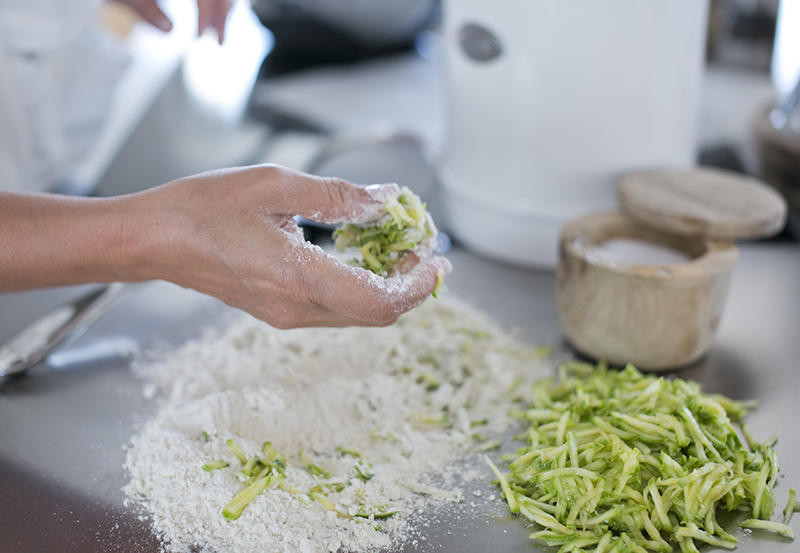 Fresh crunchy courgettes  from the garden in sizzling oil make them tasty and addictive…with a sprinkle of coarse sea salt too.!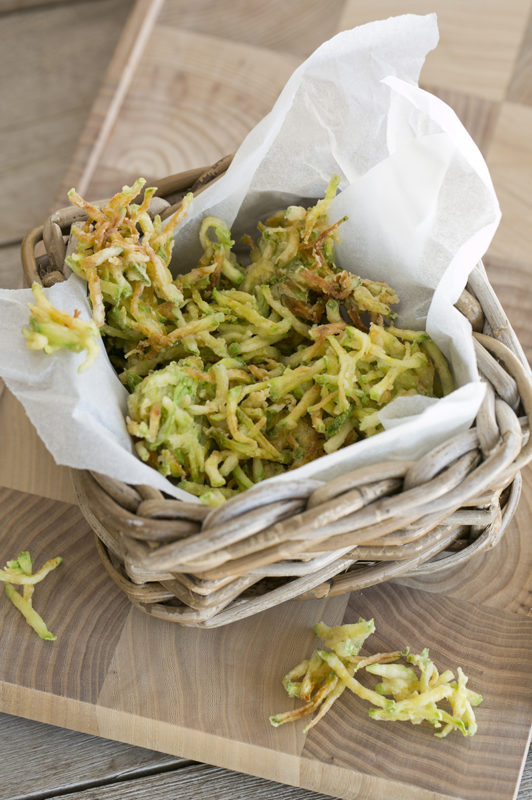 ---
Courgette Chips
Ingredients
6 large courgettes
1 litre vegetable oil for deep-frying
500 g plain flour
coarse sea salt, flakes
Method
1. Grate the courgettes into the size of matchsticks. Use a box grater — the side with the largest holes — or a mandoline slicer. Strain in a colander.
2. Half fill a deep pan with vegetable oil over a high heat.
3. Spread the flour on a board and season with salt and pepper. Shake around the courgette matchsticks in the seasoned flour. By the handfuls, drop the floured courgettes in the hot vegetable oil. Fry for 3 to 4 minutes, until they become golden in colour and are crisp.
4. Using a slotted spoon, remove the courgettes, draining the excess oil as you do. Place on a paper towel to absorb the excess oil. Sprinkle with salt and pepper and serve immediately!
Serves 6 to 8