It is always amusing having a small nibble just before lunch is served.
Lively discussions, Bossa Nova music, beautiful flowers and smiles around a couple of entreés warm up the atmosphere….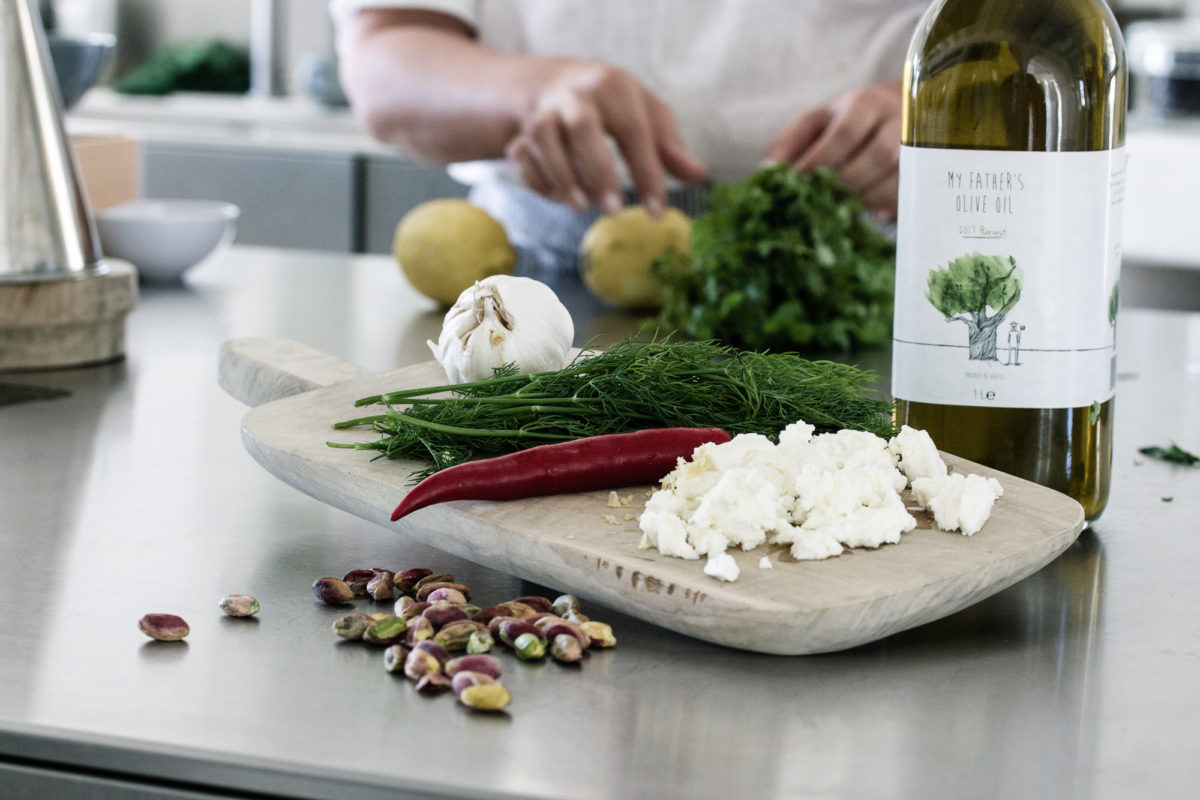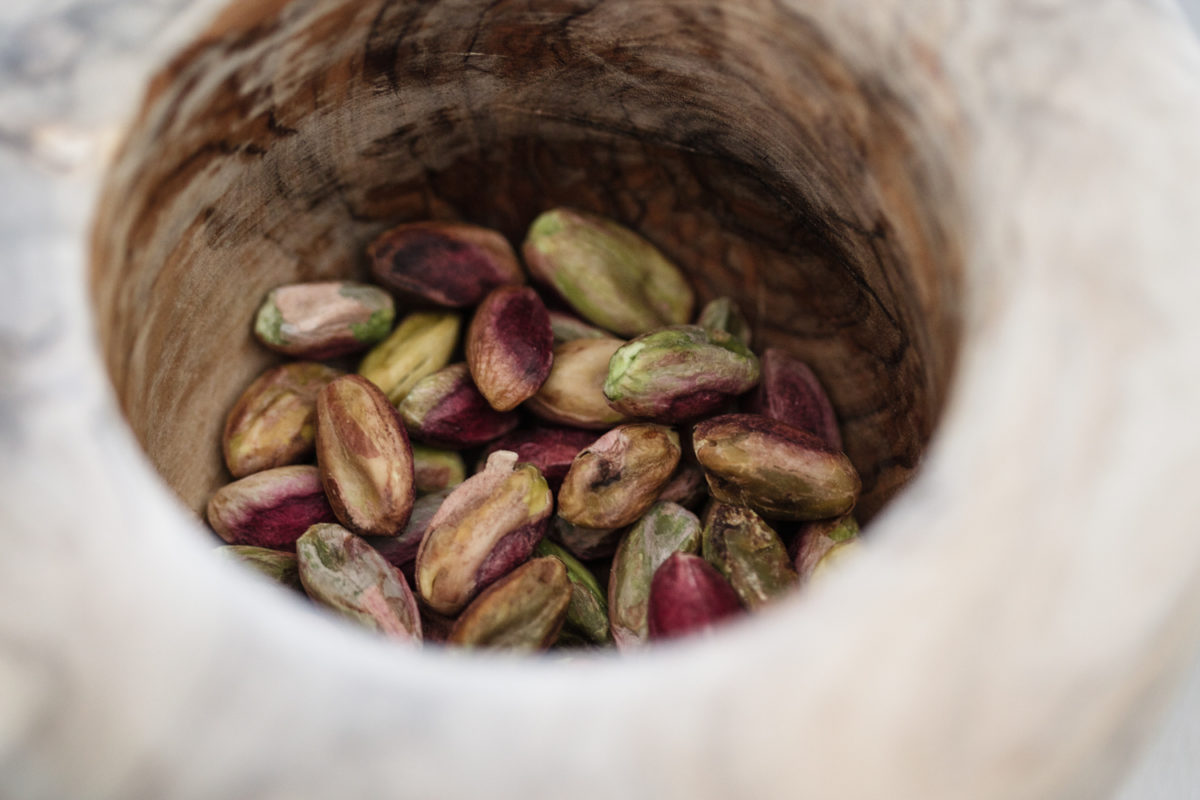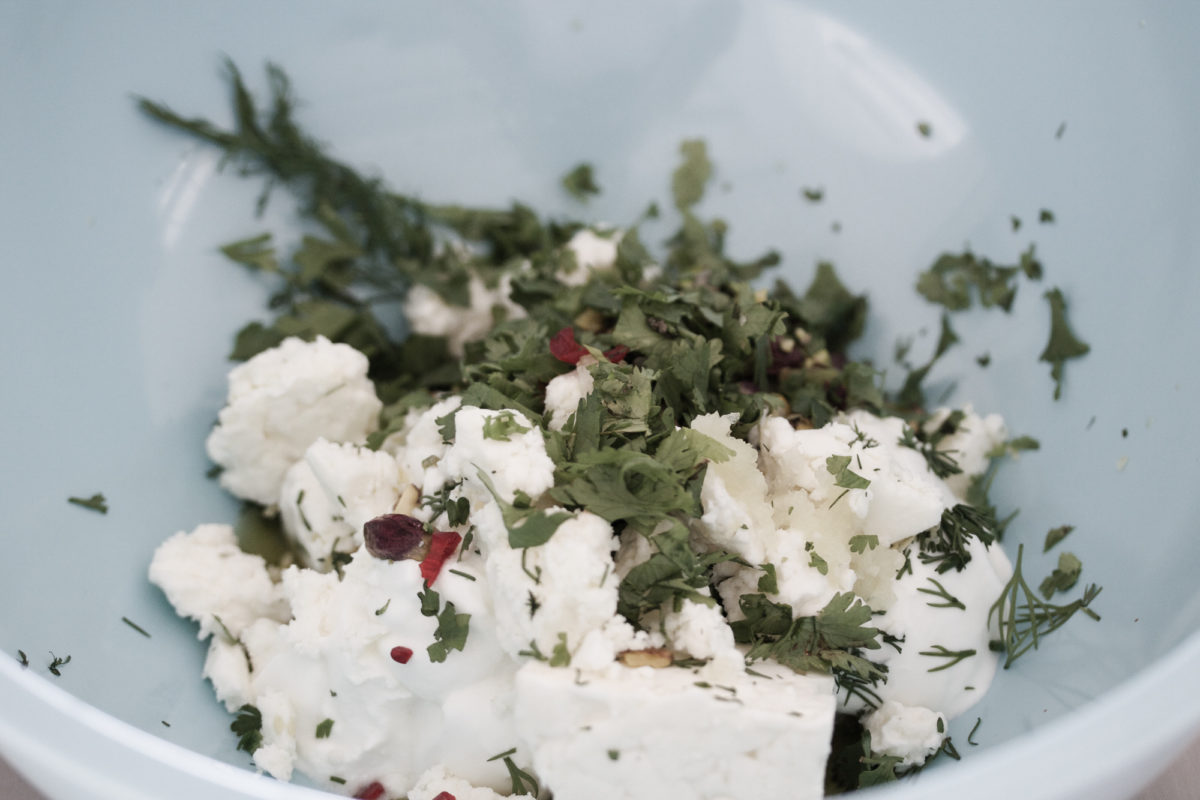 Feta Cheese mixed with herbs, lemon zest, garlic, chilly peppers Greek yogurt … and a drizzle of my Favourite Olive Oil…
Pistachio and Feta Cheese Spread
Ingredients:
1 cup shelled pistachios, crushed 
1 garlic clove, peeled and crushed 
1 red pepper, finely chopped 
1 tablespoon of lemon zest 
1 small bunch of fresh dill, chopped
A few sprigs of fresh mint, chopped 
150-180 g Feta cheese, crumbled 
1 cup Greek yogurt 
2-3 tablespoons virgin olive oil 
½ teaspoon red pepper flakes 
Method:
In a mortar crush the pistachio with the garlic.
In a mixing bowl add the rest of the ingredients and mix with a fork.
Can be served with a selection of raw vegetables or on wholemeal crackers or bread.
Store in the refrigerator covered for a couple of days.