Flavour Sonata…
Summer is loading…Cool flavours creating this pasta dish of Feta cheese, yogurt, dill, onion and cinnamon…all inspired by Greek ingredients and always stocked in my pantry.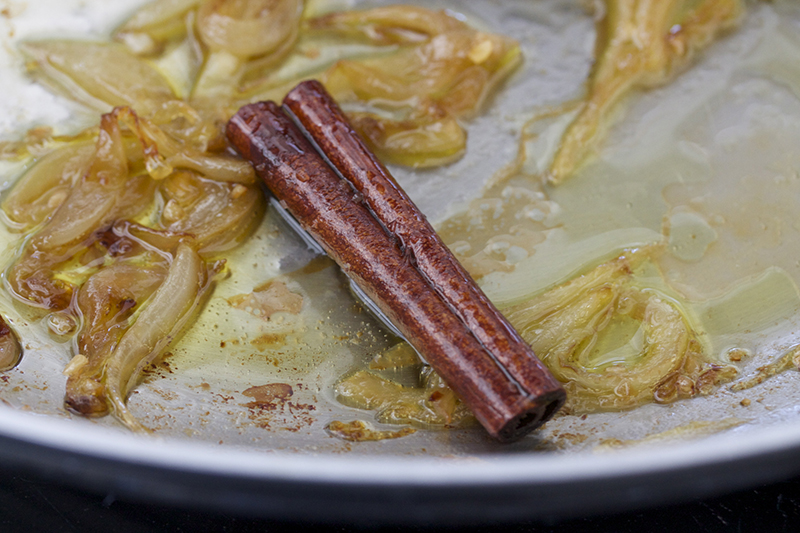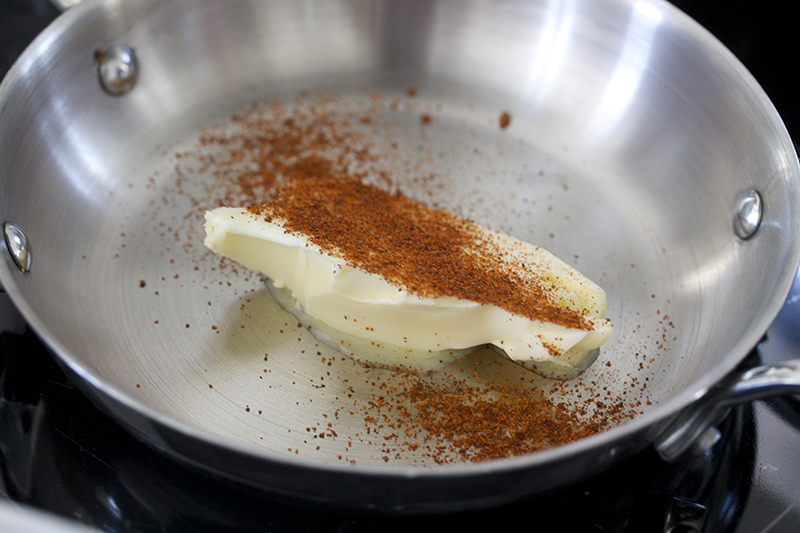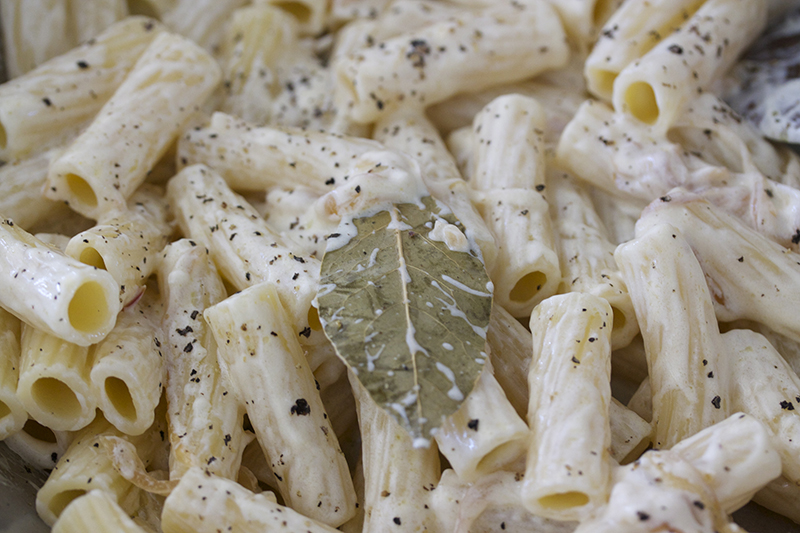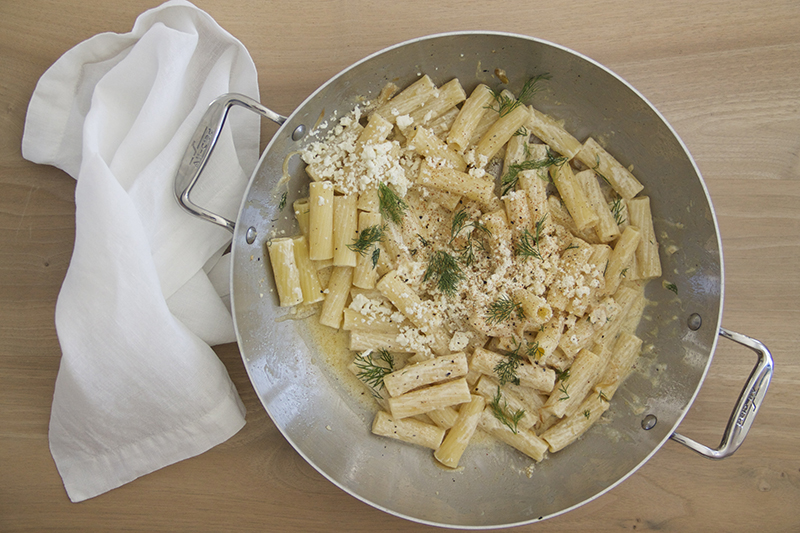 ---
Pasta with Feta Yogurt and Dill
Ingredients
500 g onions, very finely sliced
3 to 4 tablespoons olive oil
2 bay leaves
2 cinnamon stick
2 garlic cloves, crushed
sea salt
pepper, freshly ground
1 teaspoon sugar
1 lemon, juice
450 g Pasta, penne or tagliatelle
100 g Greek yogurt
3 to 4 tablespoons milk
4-5 tablespoons  dill leaves, fresh 
3 tablespoons butter
cayenne pepper
100-150 g Feta cheese, finely crumbled 
Directions
1. For the onion mixture: Using a heavy-based, wide pan, sauté the onions, bay leaves and cinnamon sticks in the olive oil. Cook over a medium heat, stirring until the onions start to turn golden.
When they do add the garlic and cook for a further 2 minutes.
Add a ½ cup of water, cover the pan, and reduce the heat until the onions are almost caramelised, about 35 minutes.
Check the onions every so often and stir to make sure the onions do not become dry. Add a bit of water if they do.
After about 35 minutes, add the sugar and the lemon juice. Set aside.
2. For the pasta: Cook the pasta in boiling, salted water until al dente (that is, 2 minutes less than suggested on the packet.). When the pasta is almost ready, add the Greek yogurt and milk to the onion mixture and heat gently.
Drain the pasta (but set aside some hot cooking water in case it is needed).
Toss the pasta into the onion mixture. Add fresh dill.
3. Cayenne-butter mixture: Cayenne-butter mixture Melt the butter in a small saucepan and add the cayenne pepper. Stir for 20 seconds. Remove from the heat.
4. To serve: Sprinkle crumbled Feta cheese over the pasta mixture and top with the melted, cayenne- butter mixture.