Little Wonder
 The earthy flavours of spinach and walnuts, combined with the acidity of the lemon, soon bring you back to the familiarity of being grounded — those natural and basic sensations.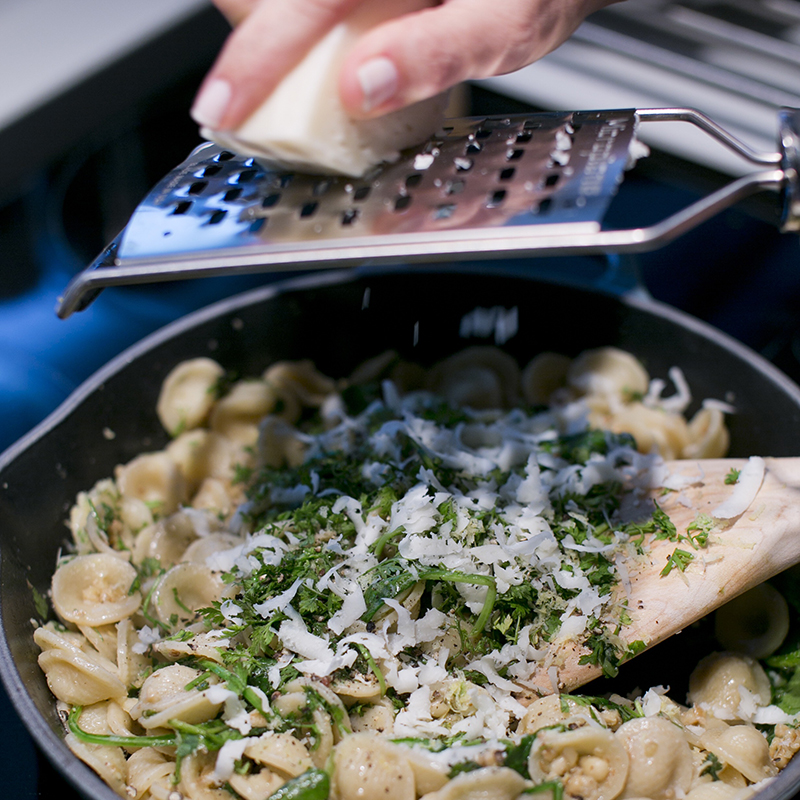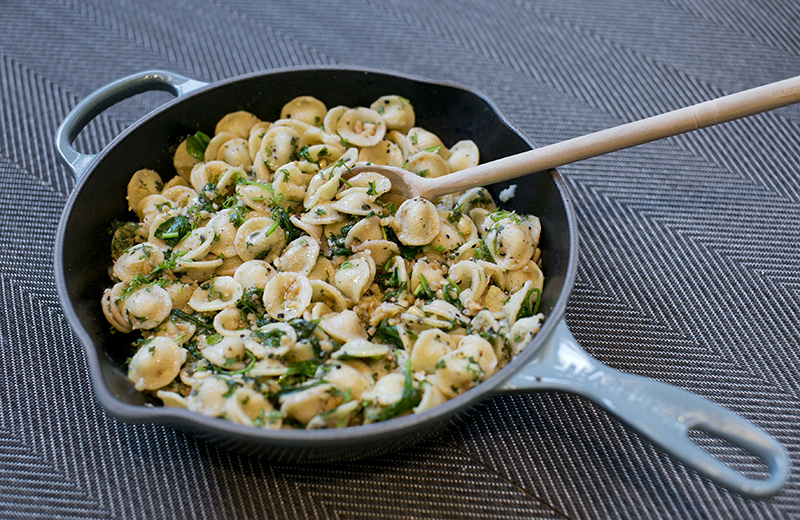 ---
Pasta With Spinach Lemon & Walnuts
Ingredients
4 tablespoons virgin olive oil
3 cloves garlic, peeled and minced
150 g walnuts chopped
200 g baby spinach, washed and dried
¼ cup lemon juice
1 tablespoon lemon zest
½ cup chervil, chopped
500 g dried pasta, a short pasta similar orchette or penne
1 cup Pecorino or Gruyere cheese
salt
pepper, freshly ground, to taste
Method
1. Bring a large pot of salted water to boil. Cook pasta until al dente (2 minutes less than the packet's instructions). Drain pasta and reserve some water.
2. Sauce: In a deep and wide pan, melt the butter, add the garlic and walnuts; sauté. Stir in the spinach until it has wilted. Add the lemon juice and rind. Add 1 or 2 ladlefuls of pasta water to the pan. Lower the heat and keep at a low simmer, for 2 to 3 minutes. Combine drained pasta with the sauce and sprinkle the chervil. Add salt and freshly ground pepper to taste. Sprinkle with Pecorino or Gruyere cheese and mix to combine.
3. Serve in warm pasta bowls with extra helpings of cheese and a glass of dry white wine.
Serves 4 to 6