Embracing nature's gifts…
I keep my recipes simple, leaving loads of room for improvisation and creativity, depending on what fresh ingredients I have to work with…
Marinated in lemon, garlic and oil, the courgettes and the leeks tossed with some walnuts and parsley,  can become a side dish or even a perfect meal.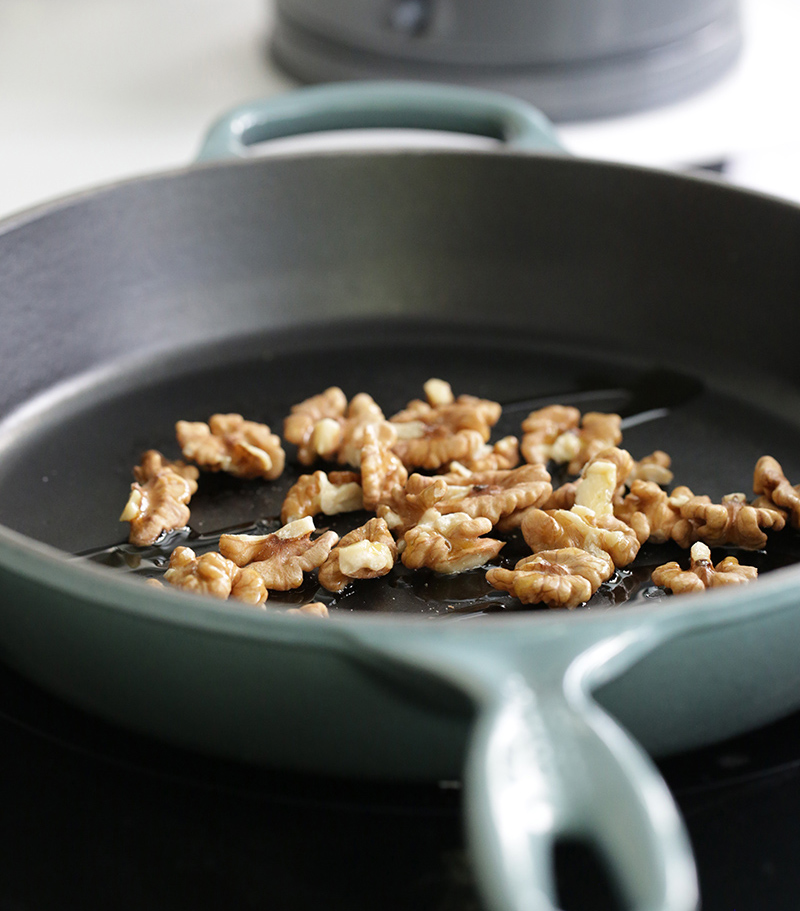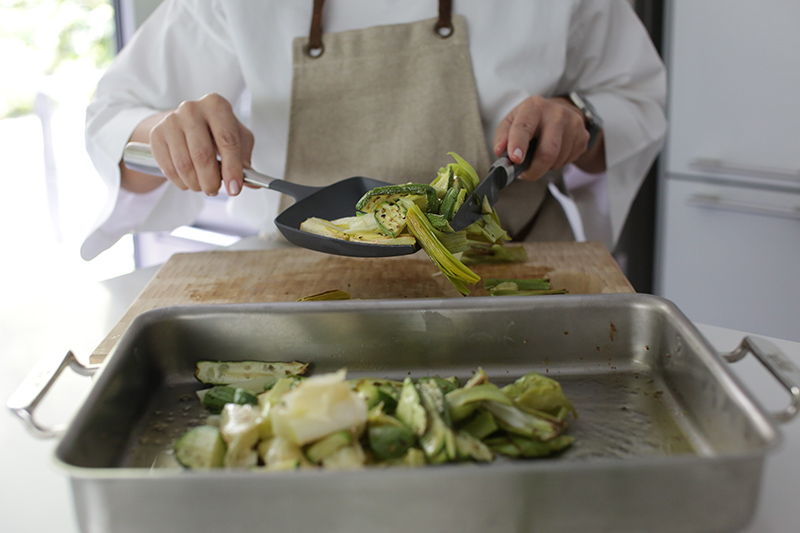 ---
Grilled Courgettes and Leeks with Walnuts and Herbs
Ingredients
½ cup walnuts
1 garlic clove, finely grated
2 tablespoons fresh lemon juice
5 tablespoons olive oil
sea salt, to taste
black pepper, freshly ground
2 leeks; large, white and pale-green parts only, halved lengthwise with some root attached
6 large courgettes (zucchini), halved lengthwise
½ cup flat-leaf parsley leaves, fresh with tender stems
Method
1. Preheat your oven's grill to a medium-high heat.
2. Toast the walnuts in a dry — i.e. no butter or oil added — small pan over a medium heat, tossing often, until fragrant; about 5 minutes. Chop very coarsely. In a large bowl, toss the toasted and still warm walnuts with the garlic, lemon juice, and 3 tablespoons of oil. Season with salt and pepper.
3. For the vegetables: Brush the leeks and the courgettes with the remaining 2 tablespoons of oil. Season with salt and pepper. Grill in the oven, turning often, until tender, about 10 to 15 minutes.
4. Transfer the vegetables to a cutting board. Cut into bite-size pieces. Add the vegetables and the parsley to the bowl that contains the walnuts and toss to combine; season with salt, pepper, and more lemon juice, if desired
5. Serve warm or at room temperature.
Serves 4 as side dish.