Timeless preserve…
This is a winter story, although the spirit of a summer fruit is captured in it. 
A way to preserve something is to keep it untouched by the norms of time. Serve it with ice cream, vanilla cake, or even plain, with a warm cup 
of tea or coffee.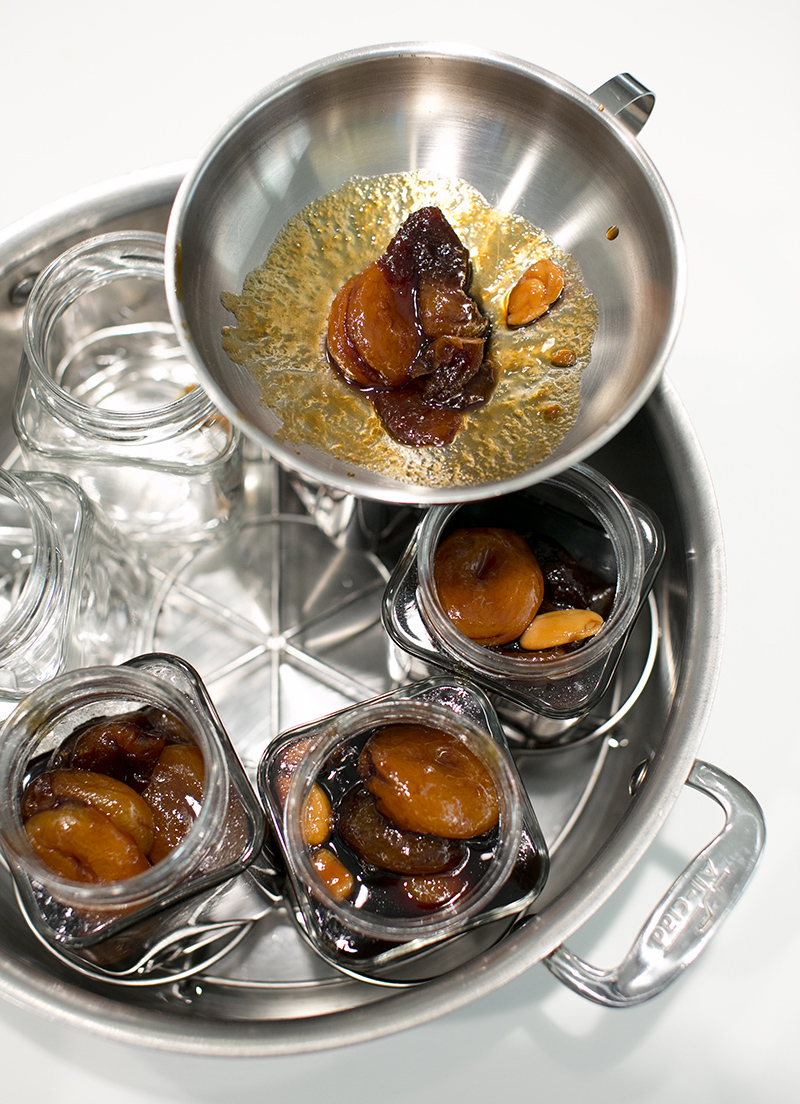 ---
Dried Apricot Preserve with Almonds
Ingredients
450 g dried apricots
50 g whole blanched almonds
570 ml water
450 g dark soft brown sugar
½ cup lemon juice
Method
1. In a large bowl, cover the apricots in water and soak overnight.
2. The next day, place the apricots, along with the water in which they soaked in a large pan and simmer gently, about 30 minutes, or until they are very tender.
3. Add the sugar and — while keeping the heat very low — stir gently. When the sugar has dissolved, turn the heat up to high. Add the lemon juice and almonds. Boil rapidly for 15 minutes, stirring from time to time.
4. Let it stand for 15 minutes to allow it to settle. Ladle the warm apricot preserve into sterilized jars. Process the jars for 10 minutes in a boiling water bath and then seal. The sealed jars may be stored in a cool, dark place for up to 1 year. If opened, store the jar in the refrigerator for up to 1 month.
Makes 4 jars of 350 ml capacity.