Spring loading
One of my favourite grains is barley, a wonderfully versatile little gem with a rich, nutty flavour that you can treat like rice or millet, as it has a pasta-like consistency.
I love preparing this salad, adding some green olives, crunchy walnuts, raisins and fresh chives, with an uplifting dressing of virgin olive oil, lemon and honey that embraces the dish.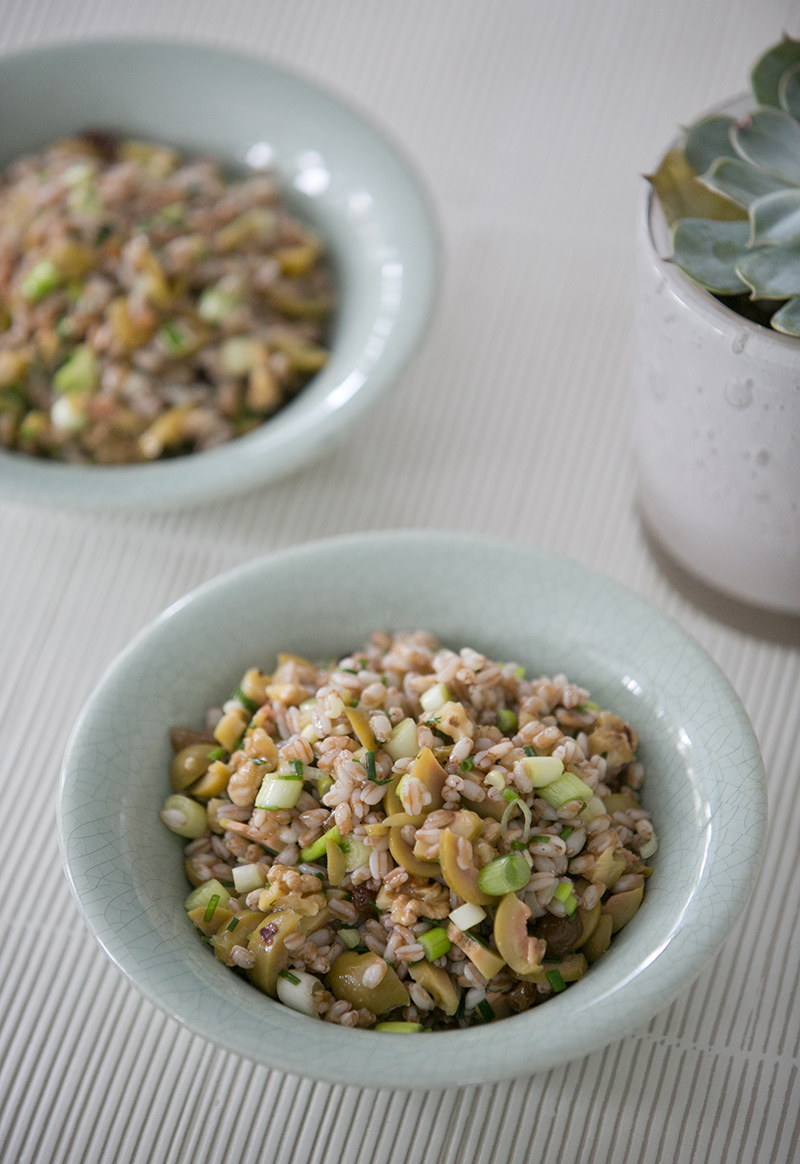 ---
Barley Salad with Green Olives and Toasted Walnuts
Ingredients
1 ¼ cups barley (farro), rinsed in water
3 cups water
sea salt
250 g green olives, rinsed ad pitted and coarsely chopped
¾ cup extra virgin olive oil
90 g toasted walnuts, roughly chopped
4-6 green onions, trimmed and chopped
4 tablespoons chives, minced
pinch or red pepper flakes
1 tablespoon honey
2 tablespoons fresh lemon juice
70 g golden raisins, chopped
Method
1. Combine the barley, water, and 1/2 teaspoon of salt in a saucepan over medium-high heat.
Cover and bring to a boil, then lower the heat to simmer gently for about 15 minutes. Cook until tender, but not so long that the grains become mushy. Drain off any extra water and set aside.
2. In a medium bowl combine green olives with the olive oil, walnuts, green onions, chives, red pepper flakes, honey, lemon juice, raisins, and 1/2 teaspoon of salt.
Stir well and set aside until ready to serve.
3. Combine the olive mixture with the cooked barley in a serving bowl and toss well.
Taste and add more salt or lemon juice if needed.
Serve at room temperature.
Servings: 6