Hummus with a Twist…!
A personal favorite of mine is white bean dip, which I like to make with olive oil instead of the tahini traditionally used in hummus.
This dip has a light, delicate flavor, so it is a perfect canvas for showcasing seasonal herbs.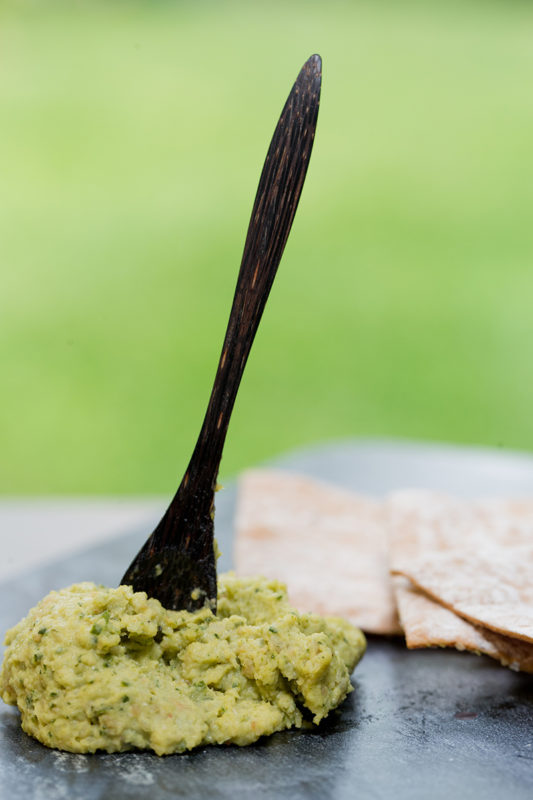 ---
White Bean hummus with Fresh Herbs
Ingredients
2 cups white cannellini beans, cooked
1 garlic clove, minced
4 tablespoons extra virgin olive oil, plus a bit more (to taste) for garnish
1 tablespoon fresh rosemary leaves, chopped
2 teaspoons fresh thyme leaves
1 teaspoon sea salt
black pepper, to taste
2 tablespoons lemon juice, fresh
3 tablespoons fresh parsley, chopped
pinch cayenne pepper
pita chips, for serving
Method
1. In a medium-sized pan, heat the garlic clove in 1 tablespoon of the olive oil. Cook for 2 minutes. Add the cooked white beans, rosemary, and thyme. Sauté for another 4 to 5 minutes, until garlic is soft and fragrant.
2. Transfer to a food processor. Add salt, black pepper, lemon, cayenne pepper and the remaining 3 tablespoons of olive oil. Process on high, stopping every now and then to scrape the sides down, until the mixture is creamy and smooth
3. Pulse in the fresh parsley. Drizzle extra virgin olive oil over the top.
Serve with pita bread or chips.
Makes 2 cups