Simply Irresistible…
Starting with the publication of my book "Sandra Loves",
I have embarked on a journey towards an authentic expression of the things I love, in a way of communicating through creativity.
Photography has been my passion; however, cooking to share is something love…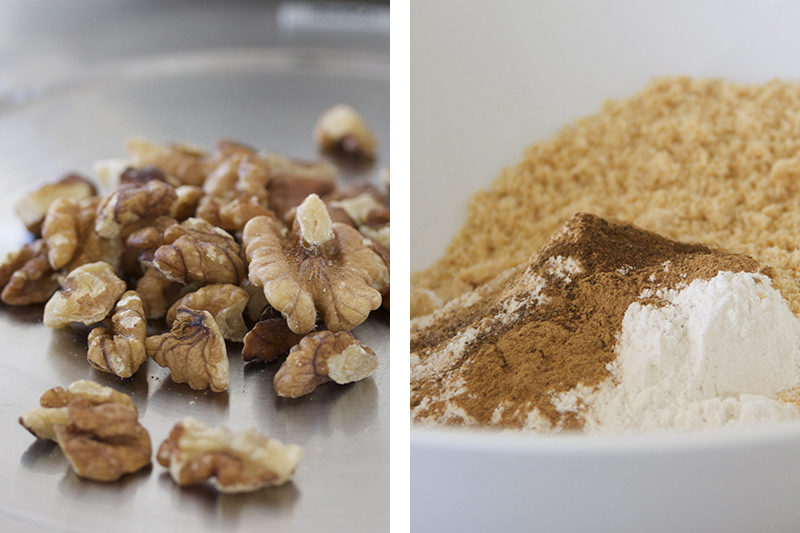 A homemade cake can fill the house with  friends coming over, coffee brewing in the kitchen, flowers, books, music…all my favourite things…
The setting is preferably late afternoon. A fruit and crumble cake with alternating layers and  textures and aromas…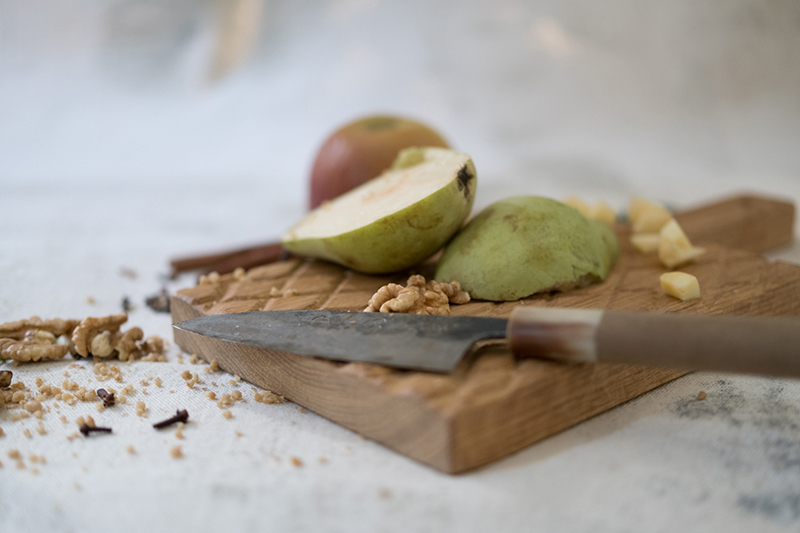 As for the taste?
The Amaretto liqueur brings in a spark of alcohol to the fruit mix, alongside the lemon zest and spices.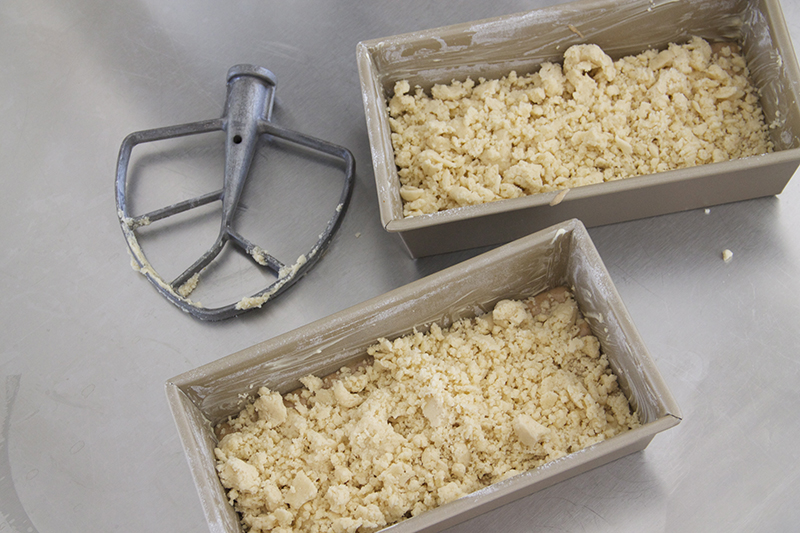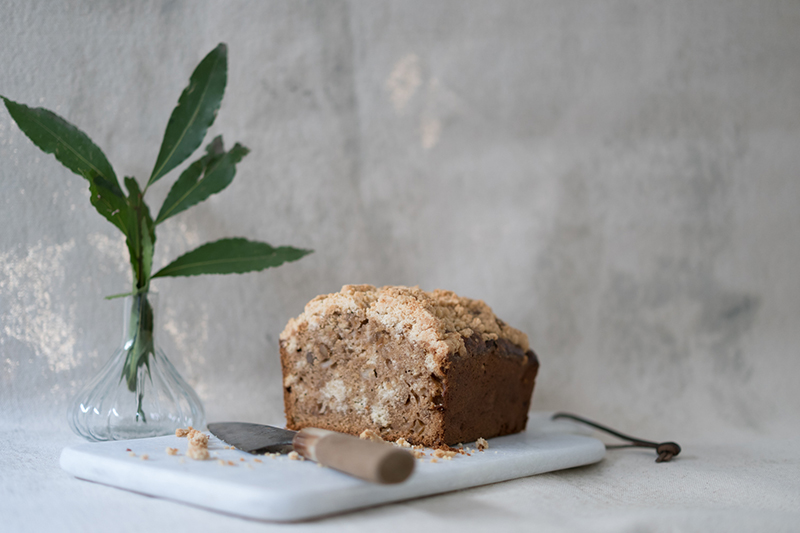 ---
Pear & Apple Crumble Cake
Ingredients
For the fruit mixture:
1 apple, peeled, diced into ½ cm pieces
1 pear, peeled, diced into ½ cm pieces
30 g walnuts, toasted, coarsely chopped
1 lemon, zest
2 tablespoons Amaretto liqueur
For the flour mixture:
1⅔ cups all purpose flour
1 teaspoon baking powder
1 teaspoon ground cinnamon
½ teaspoon ground cloves
45 g ground almonds
For the cake mix:
3 eggs
½ teaspoon salt
¾ cup sunflower oil
230 g caster sugar
For the crumble:
300 g all purpose flour
100 g caster sugar
200 g cold butter, unsalted
Method
1. Preheat the oven to 170℃ (325℉). Grease 2 loaf pans with melted butter and line the bottom and sides with parchment paper. Or you can do all in one loaf pan.
2. For the fruit mixture: Mix the diced apple and pear with the walnuts, lemon zest, and Amaretto.
3. For the flour mixture: In a separate bowl sift together the flour, baking powder, cinnamon and cloves. Add the ground almonds.
4. For the cake mix: Separate two eggs, set aside the two whites. Mixed the two yolks with the entire third egg to make an egg mix.
5. In a large bowl use an electric mixer and beat together the oil and the caster sugar for about 1 minute. On a low speed, slowly add the egg mix. Add the flour mixture followed by the fruit mixture. Mix slowly until everything is incorporated.
6. Whisk the two egg whites with the salt until they form firm peaks. Using a spatula gently fold them into the cake mix, being careful to not over-mix.
7. For the crumble: Put the flour, sugar and butter in a bowl and mix with your hands or an electric mixer fitted with a paddle attachment to form a breadcrumb consistency.
8. Divide the cake mix between the pans and scatter the crumble on top.
9. Bake for 40 to 50 minutes, until a skewer inserted into the centre comes out clean.
If you use one loaf pan you will need to bake further 15 minuses approximately.
10. Remove from the oven, let them cool, and then transfer the cakes to a serving platter and let cool before slicing.