Experimenting on in my kitchen today with….lavender!
I made these cookies based on Nina's chocolate chip cookies… This was a lovely afternoon treat ♡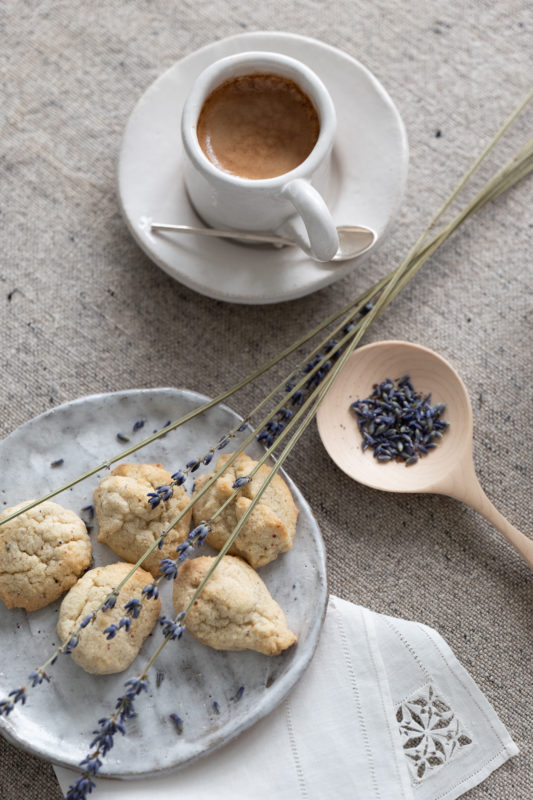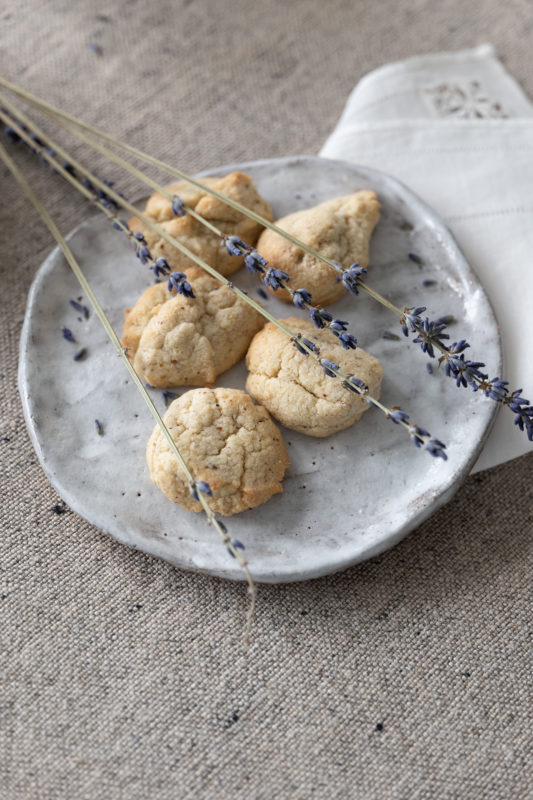 I always like to mix and match textures and props. This cutest espresso cup is from Marte Mariè's new ceramic collection.
The wooden spoon is, Luke's from Hope in the Woods and these perfectly imperfect ceramic plates , which I have a few of them are from Kana London Ceramics.
(None of this is sponsored it's my own collection and love for collecting beautiful objects.)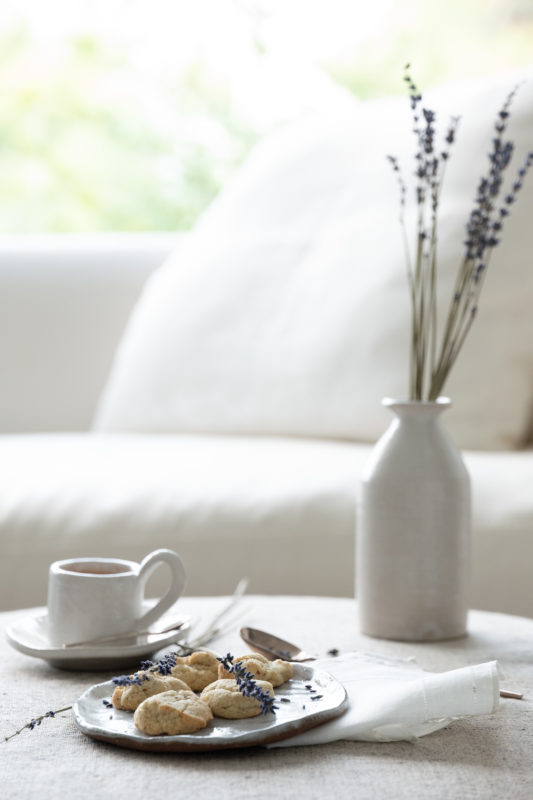 Lavender Cookies
Ingredients:
250

g

unsalted butter

1 ½

cups

white sugar

2

teaspoons

culinary lavender

2

eggs

1

teaspoon

vanilla extract

1

teaspoon

baking soda

½

teaspoon

salt

2½

cups

all purpose flour

1

cup

almonds, roughly chopped
Method:
1.Preheat the oven to 200°C (400°F).
2.Place the sugar and Culinary Lavender in a food processor and whizz until the lavender has broken down and has a powder consistency.
3.Butter/sugar mixture: Beat the butter and sugars in a stand mixer until fluffy and creamy. Add the eggs one by one. Add the vanilla.
4.In a separate bowl sift the flour. Add to it the baking soda, salt.
Add this all to the butter/sugar mixture and mix together the crushed almonds at the end.
5.Cover a baking tray with parchment paper. 
Drop a teaspoon full of mixture onto the baking tray—keeping about 5 cm (2 inches) of space between each cookie, as they will spread. This makes approximately 5 lines of cookies per batch, depending on the size of your cookie dough drops.
6.Bake for 7 to 8 minutes, until slightly golden.