Fresh and cool!
Fresh ginger and lemons is a unique refreshing combination… A classic easy homemade honey ginger lemonade.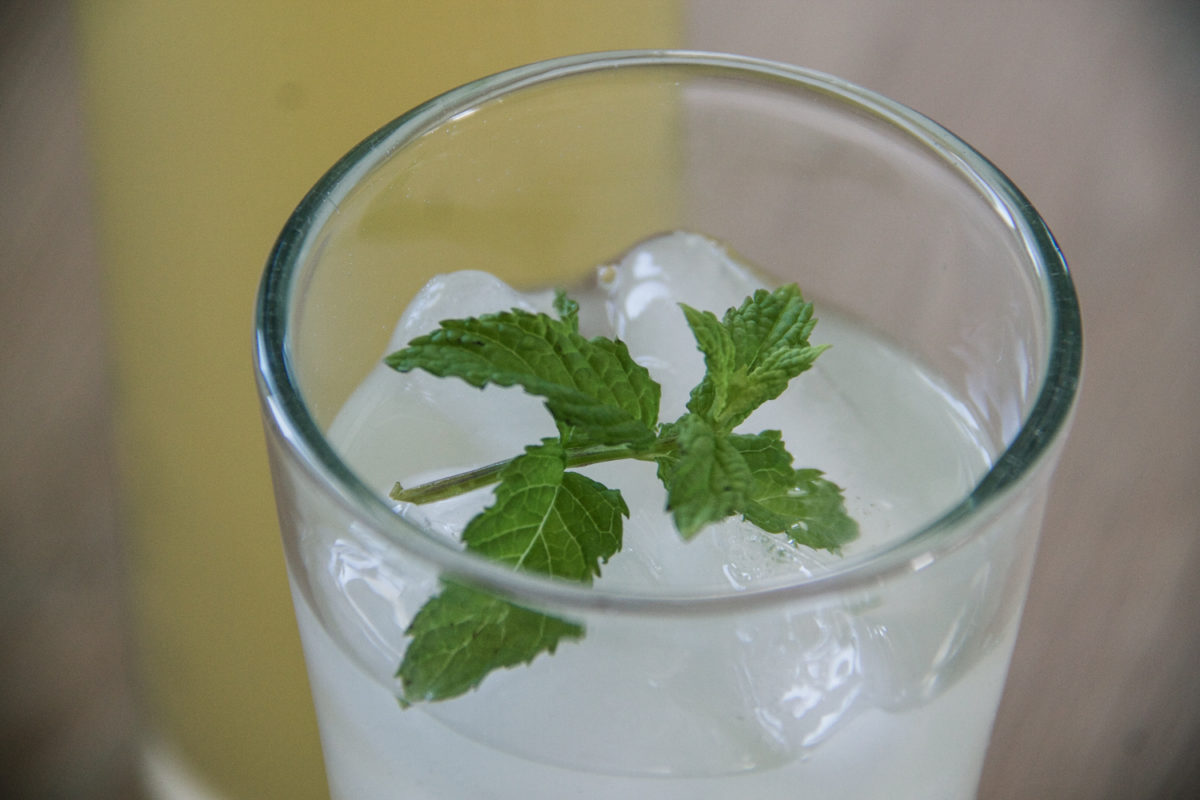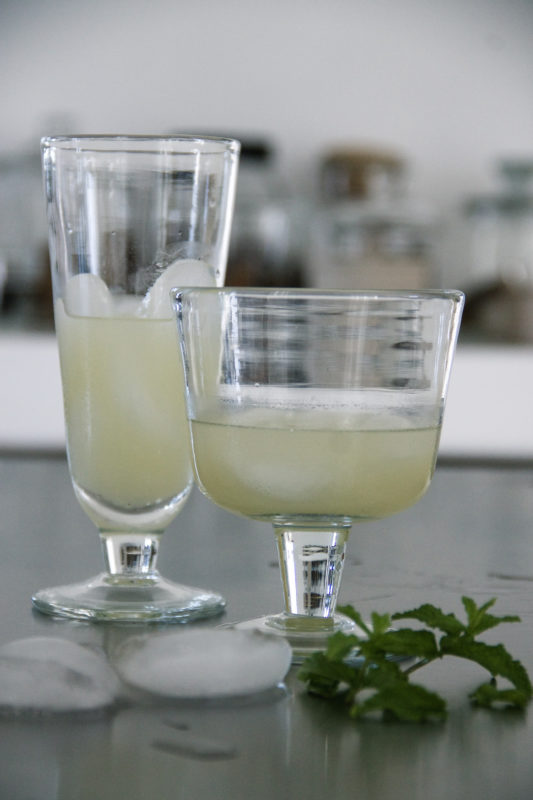 Fresh Ginger Lemonade
Ingredients:
100 g fresh ginger, unpeeled and sliced
3 cups water
3/4  cup honey
1 cups lemon juice, freshly squeezed
1 sprig mint leaves
lemon slices
Method:
1. In a saucepan bring water, honey and ginger slices to boil.
2. Remove from heat and cover. Steep for 1 hour.
3. Strain the ginger pieces from the syrup and mix the ginger-infused syrup with the fresh lemon juice in a pitcher.
4. Chill and serve with plenty of ice and garnish with the mint leaves and lemon slices.