Meze, Sandras Way…
An ideal scenery for  al fresco impromptu gatherings, with some ice-cold wine, friends, chatting and laughing …are a few of my favorite things…!
All you need for this kind of nibble, when you are just not in the mood for grand gestures, is: fresh cherry tomatoes, olives, leftover spreads, herbs and delicacies you have in stock. A variety of cheeses, along with some cold cuts. A sprinkle of coarse salt and pure virgin olive oil.
Some fresh farmers bread, or my  Healthy Date, Nut an Flaxseed Bread Loaf cut in bite sizes…
A long plateau, is my favorite way  to present such a diverse collection of colour, taste and texture.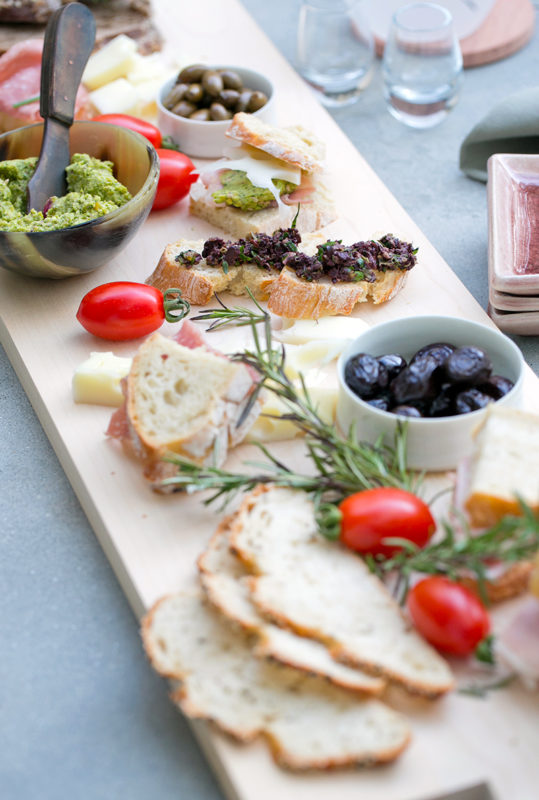 Think of your plateau as the painting that vividly brings forth all that is best about the season. There are so many of them to create, with all the special little something every occasion brings, Christmas, winter, spring, every season has its own… all you need is to invest in seasonal goodness and a great group of friends to share with.