When tradition meets art, even the strongest of Mediterranean genes fall into the temptation of some adventurous refinement…
Greeks as do Italians, love fruit and they know how to treat it like a protagonist in the kitchen. In Italy, you get to pair chilled, sweet melon with some dry antipasti like prosciutto…in Greece, some feta cheese brings in the spark…how lovely it is to combine the creamy saltiness of the hard white cheese with the juicy ripeness of a good melon or watermelon…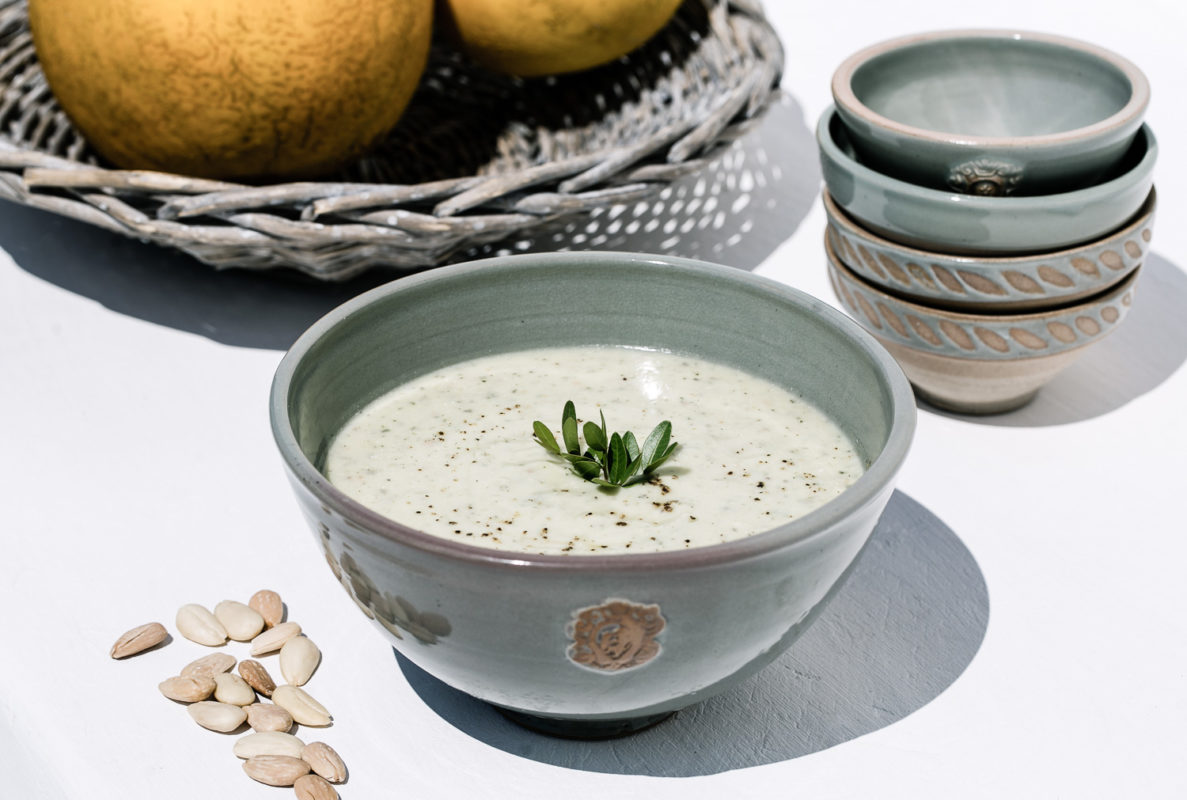 My Favourite chef Christoforos Peskias loves playing with fruit and cheese, so this recipe was one we did in his cooking classes…
Blend everything together for a fast and delicious cool soup, that is chilled to perfection…lemon juice and honey battle each other for the sake of a flavour full of spike…as for the almonds? Just throw them in and witness the delicious miracle they create!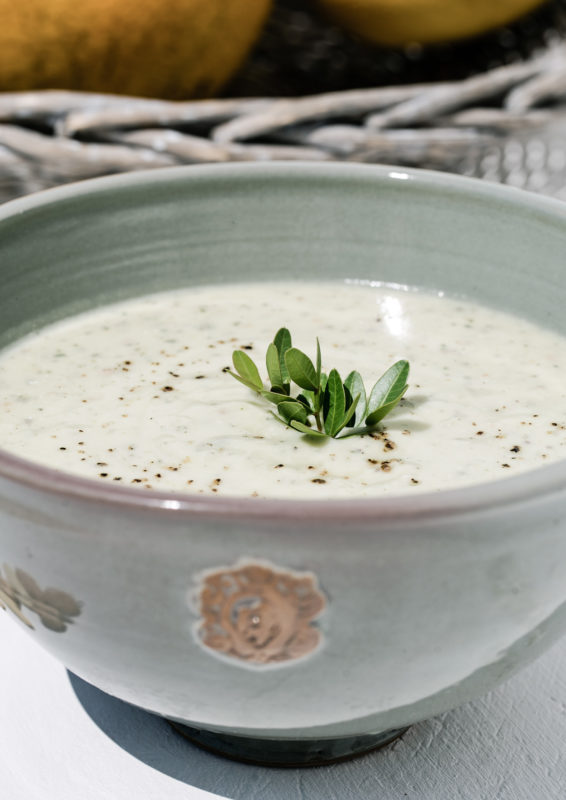 Chilled Melon Soup with Feta Cheese
Ingredients:
 1 ½ kg fresh melon, chopped 
½ cup fresh lemon juice 
2 tablespoons honey 
white pepper to taste 
250 cup feta cheese, crumbled 
½ cup white almonds 
2 sprigs of fresh mint, and save some for garnish 
Method:
1. Place all the ingredients in a bowl.
2.  Place half the mixture in a blender and puree until smooth. Pour the soup into a pitcher and repeat with the remaining mixture.
3 . Taste and whisk in more honey or lemon juice if desired.
4.  Chill until ready to serve.
5.  Divide the chilled soup into small bowls and garnish with mint leaves and serve.

Celadon ceramic bowls are from Yria Ceramics
Parikia -Paros