Super Cool
This refreshing, cool spring soup is the ideal appetizer that will brighten up your day…!
The tahini dressing in this recipe is very diverse and can easily be used over a tossed green salad or over some steamed kale and quinoa.
Drizzle the dressing and swirl it over your cool soup, adding a dollop of rich Greek yogurt.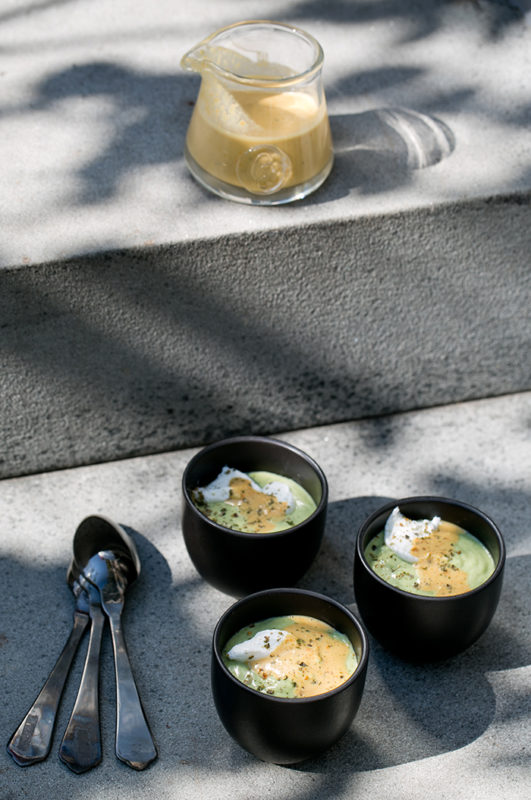 ---
Chilled Avocado and Yogurt Soup
Ingredients
2 avocados, peeled and chopped
1-2 garlic cloves
6 spring onions, chopped
3 tablespoons fresh mint
3 tablespoons cilantro leaves
1¾ cups vegetable stock, chilled
1 lemon, juice
sea salt, to taste
freshly ground black pepper, to taste
1 cup Greek yogurt, whole
tahini dressing, for serving
Method
1. Place avocado, garlic, green onions, mint, cilantro, vegetable stock, and yogurt in a blender. Blend to a fine and smooth purée.
2. Stir in the lemon juice and season with salt and pepper to taste.
3. Chill well.
4. Ladle into bowls and add a swirl of the tahini dressing and a dollop of yogurt to float on top.
Serves 4 to 6 as a starter