Dark sophistication…
As days are getting longer, my patio becomes the main attraction in the evenings… together with long drinks or a chilled bottle of wine…cold and fresh dips are just the perfect match… I always have something in the fridge for such moments, like this tapenade that keeps fine for a couple of weeks after you have made it.
This hors d'oeuvre is a salty affair… olives play the lead, but the name tapenade comes from the ancient word for capers, "tapeno". In ancient times, capers would be preserved mashed together in amphora, covered in oil, making a sort of paste. Later on, vinegar and garlic were introduced…garlic, the ingredient that gives life to all other flavors is still there, vinegar has given its place to fresh lime juice and a bit of lemon zest, to give some depth. As for the anchovies, they are used in most variations of tapenade, carrying the memory of "garum", a fermented fish sauce used in Ancient Greece…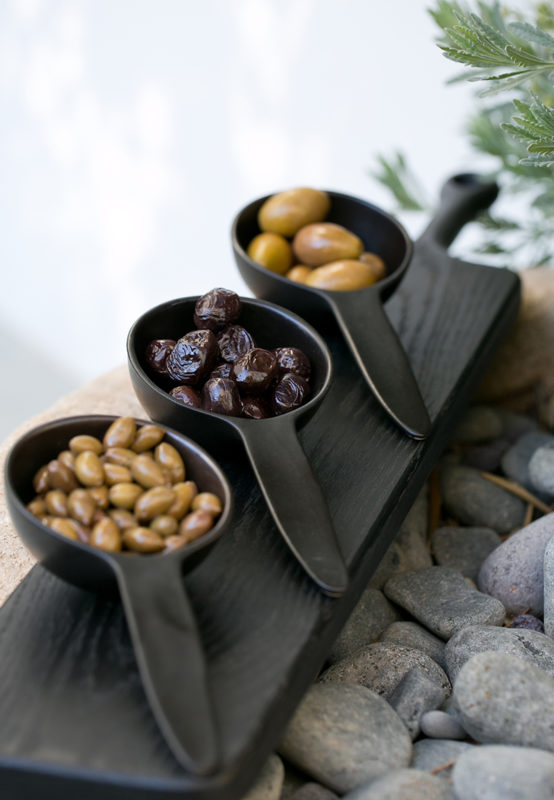 Toast some slices of fresh country bread and spread, or let it sit next to grilled dishes, and this tapenade will work its magic… If you have chosen to make the paste by hand, as the recipe suggests, you will not have the perfect paste created by a food processor, but the texture is so rewarding…most of all, this simple method will bring out a superior flavor, making room for the best of each ingredient.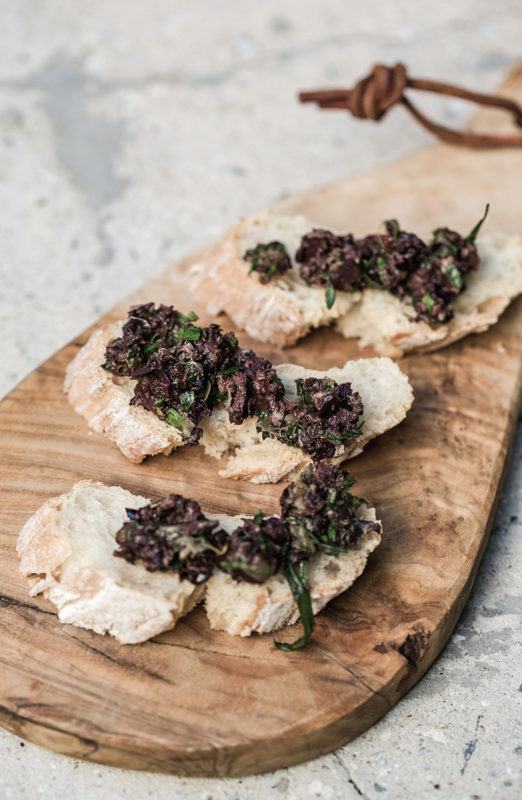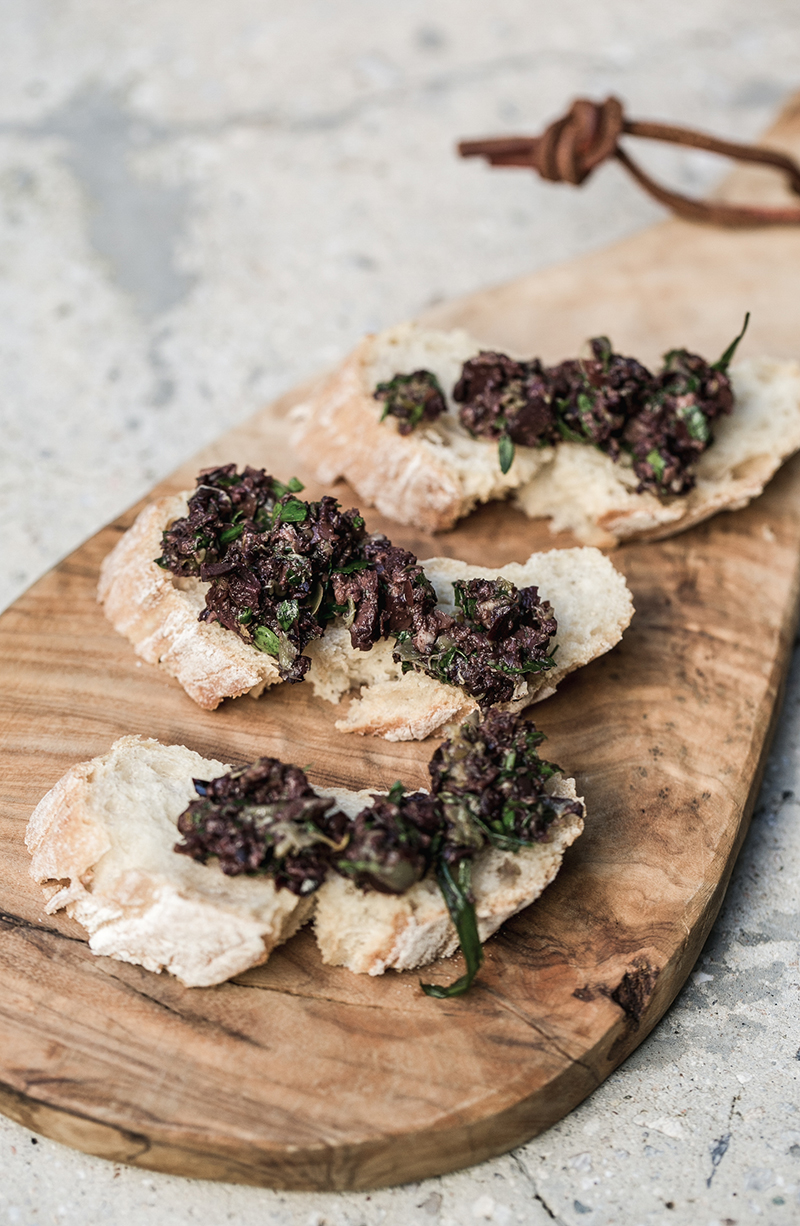 ---
Black Olive Tapenade with Anchovy & Capers
Ingredients
6 anchovy fillets in oil, sliced
450 g black olives, pitted, chopped
1 garlic clove, crushed
2 lemons, zest
1 small chili, finely chopped
90 ml olive oil
1 tablespoon parsley leaves, fresh
1 tablespoon chives, fresh
bread, country-style, fresh
2 teaspoons capers, drained of brine
ground black pepper, to taste
Directions
1. In a bowl, mix the anchovies, olives and garlic together so that it forms a thick paste.
2. Add the lemon zest, chili and olive oil until the mixture becomes the consistency you personally like. Add ground pepper to  taste. Add the herbs – the chopped parsley and chives.
3. To serve as an appetizer cut the bread into thin slices. Spread the tapenade on top and on top of this, add a few more capers.
Notes: This may be made in advance. It keeps well in the refrigerator for a couple of weeks.