Sticky fingers
This is one of these hand-me down recipes- a friend gives to a friend and somehow it makes it to you…cant remember from where it came…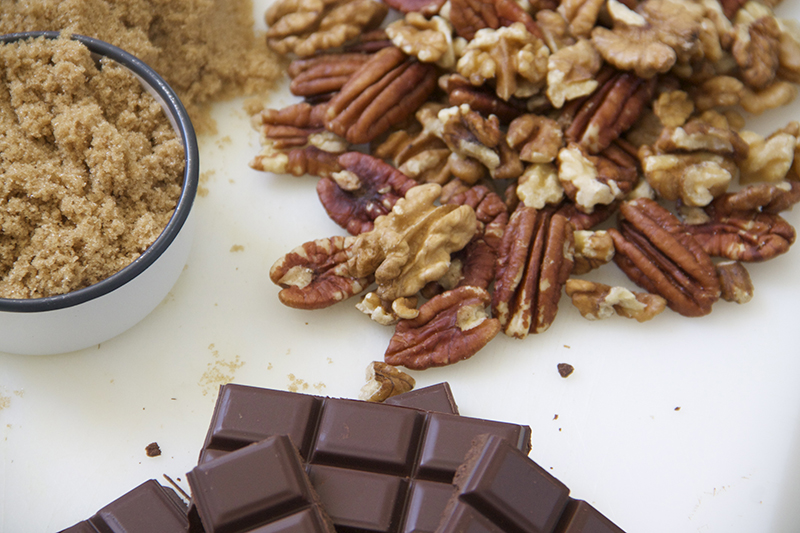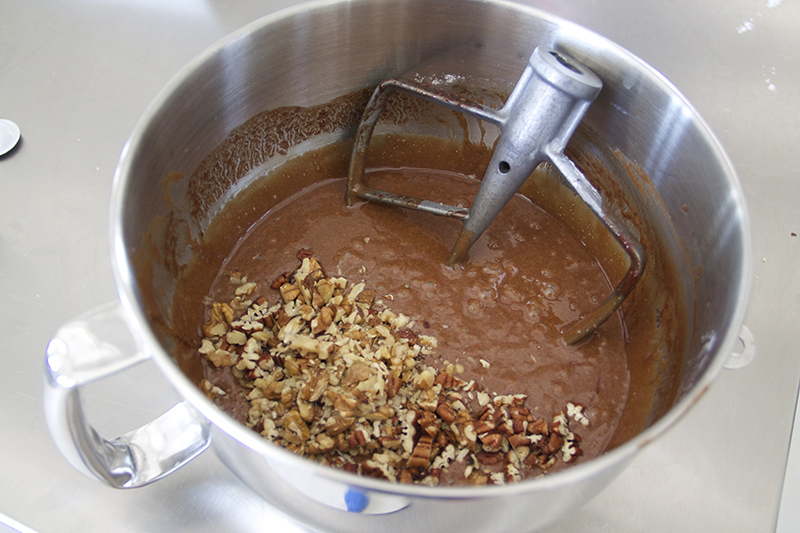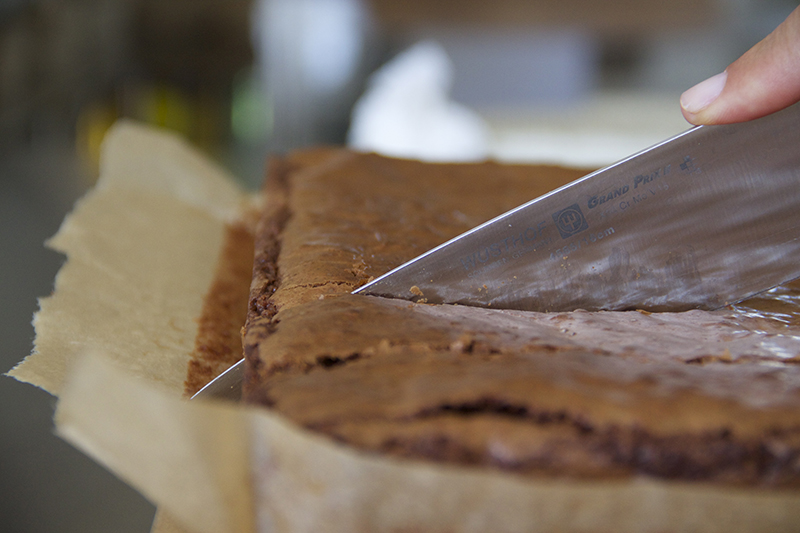 You can break one or two rules, after all, Katharine Hepburn, a self-declared great brownie lover, said that
"If you obey all the rules, you miss all the fun."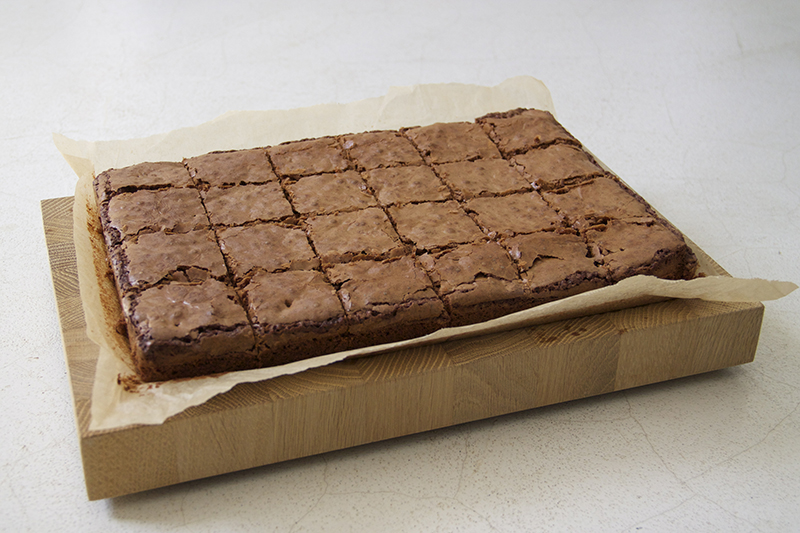 ---
Sticky Brownies
Ingredients
175 g dark chocolate, broken into pieces
250 g butter, unsalted
325 g soft light brown sugar
160 g white sugar
6 large organic eggs
2 teaspoons vanilla extract
200 g all purpose flour
2 teaspoons baking powder
¼ salt
50 g pecans
50 g walnuts
Method
1. Preheat the oven to 170℃ (340℉). Butter a 33 x 23 x 5 cm rectangular baking pan and line with parchment paper.
2. For the chocolate/butter mixture: Melt the chocolate and unsalted butter together in a bain-marie (double boiler). Note: if you do not have a bain-marie, no problem. Simply boil water in a large pot and place a smaller pot within the boiling water. Put the chocolate and butter in the smaller pot to slowly melt it.
3. For the batter: In a large bowl add both sugars, eggs and vanilla and whisk — using an electric mixer — until pale in colour and fluffy in texture. Sift over it the flour, baking powder and salt and, with the mixer running on low, beat until just combined.
4. Pour in the now slightly cooled chocolate/butter mixture and mix until it is smoothly combined.
5. Gently fold in the walnuts and pecans then pour into the buttered and lined baking pan. Spread the batter evenly across the pan.
6. Bake until the top is crisp and slightly cracked – but underneath still gooey! – about 40 to 50 minutes.
7. Let cool before cutting into squares.
Note: You can make these brownies 2 days ahead; store in air-tight container at room temperature.