Let It Snow!
It's the time of the year, again. Today is Saint Nicolas' day…
Being traditional with this Christmas ritual, this is the day we make our kourambiedes at home…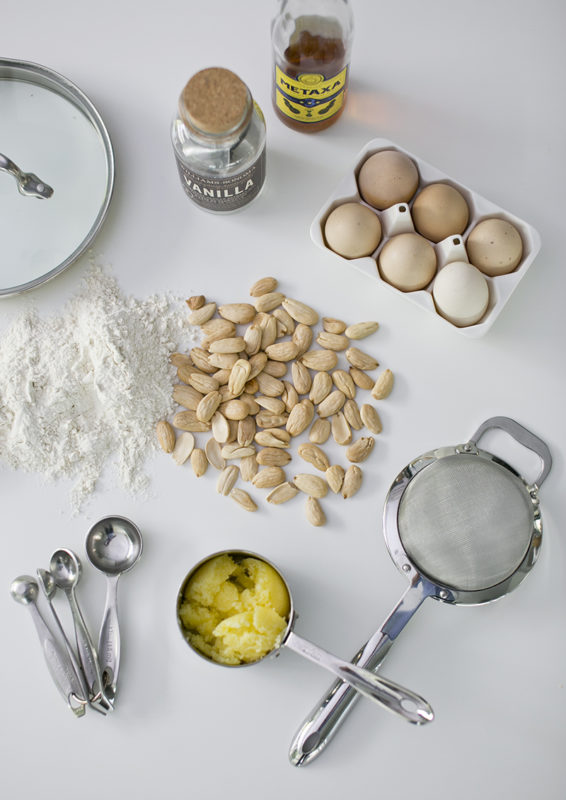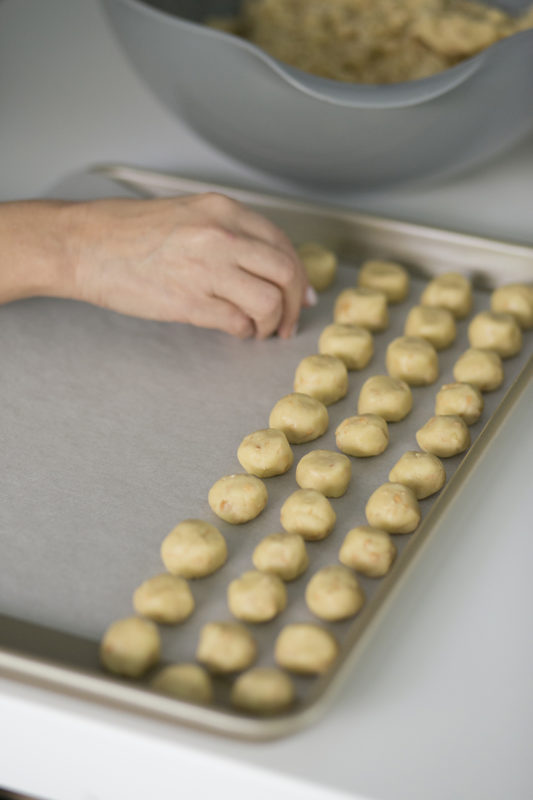 I treasure every single step of their preparation: Choosing the right, fragrant fresh cream butter (I use the Cretan Stakovoutiro), best quality almonds, icing sugar and Metaxa Brandy only!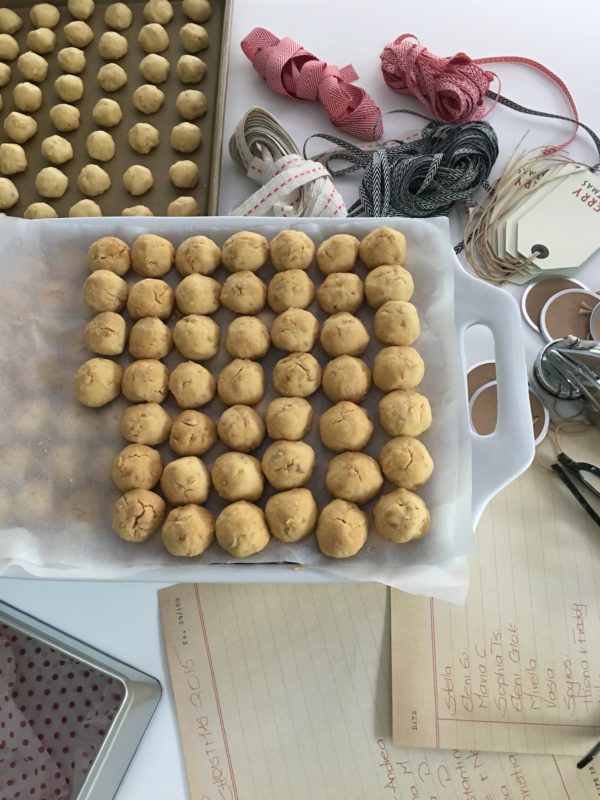 I used to place them in beautiful little boxes to be handed  my friends. While writing my personal wishes to travel within each box…
---
Kourambiedes
Ingredients
1 kg white all purpose flour
1 teaspoon baking powder
600 g fresh unsalted cream butter, at room temperature
135 g icing sugar
2 egg yolks
50 g Brandy
1 teaspoon vanilla extract
500 g blanched almonds, roasted and coarsely chopped
extra icing sugar for dusting
Method
1. Flour mixture: In a big bowl sift the flour and baking powder.
2. Batter mixture: Cream the butter and the sugar in a stand mixer, fitted with paddle attachment, at a medium-high speed, until pale and fluffy, for about 15 minutes. Add the egg yolks, the Brandy, and the vanilla extract. Combine well, and gradually add the flour mixture, until you have a dough that is neither too soft nor too firm (you may need to add slightly more or slightly less flour than is suggested above). Stir in the chopped almonds and combine.
3. Preheat the oven to 170°C (340°F). Cover a baking sheet with parchment paper.
4. Using about a teaspoon of dough, shape small rounds by gently rolling the dough around between the palms of your hands. Arrange the round cookies on the prepared baking sheet and press each cookie slightly on top with your hand. Bake for 15 to 20 minutes, until the cookies become a light golden colour.
5. When cool, arrange the Kourambiedes, in multiple layers, on a platter. Between each layer of cookies, sprinkle with plenty of icing sugar. This gives a very pretty "snowdrift" effect.
Makes about  4 to 5 baking sheets